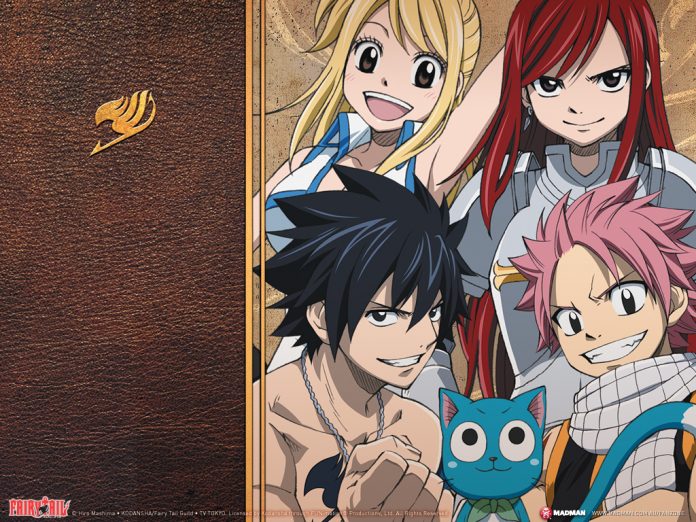 "Fairy Tail" chapter 501 appears to be a jam-packed iteration of the manga should prevalent rumors all turn into reality. The episode seems to not only have one prominent story but will be divided into different parts along the way.
The upcoming chapter is said to focus on the supposed unusual turn of events in the battle between comrades Gray and Natsu. It can be remembered that the in the last chapter, Gray was surprised when Invel revealed to him the true identity of E.N.D., who is also known as Etherious Natsu Dragneel.
Moving on to the newest chapter, a budding fight will supposedly pit Gray against Natsu. The rift is especially interesting as it will put fire versus ice, with Natsu relying on his latter-based powers while the other will utilize his mastery of the former. Gray's recent realization of just how capable he is might put him at an advantageous position. But one can argue that because he is still trying to control his powers, Natsu will be in a more favorable place. Nevertheless, should the two eventually face each other one-on-one, the whole spectacle will definitely be a sight to see.
Gray and Natsu are not the only ones having to duel. As it turns out, Dimaria and Brandish will have problems of their own rooting from the supposed betrayal of Brandish. The top mages of Spriggan 12 are in for a confrontation after Dimaria found Brandish at a compromising position that had the former extricate Natsu and the rest from the battlefield.
As of now, everything is still purely based on speculations but there is still a possibility that these plot lines will be further explored in the future especially that of Natsu and Gray's alleged fight. Given that "Fairy Tail" chapter 501 is dubbed as "Mari and Randi," it is more likely that the installment will give more focus on the tension building up between Dimaria and Brandish.