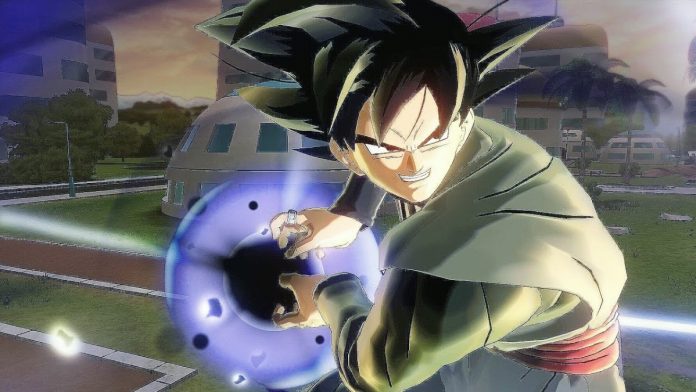 "Dragon Ball Xenoverse 2" is set to come out on Oct. 25, and guess who's going to be in the game? The latest big bad in "Dragon Ball Super" himself, Black Goku. Here's a look at the in-game trailer featuring the villain.
News of Black's inclusion in the game first came out in July when Bandai Namco announced that he was going to be a pre-order bonus character. Now fans of the "Dragon Ball Xenoverse" franchise can finally see the character in action.
Players can pre-order the game now to get the product code to download Black. Those who haven't seen this character before can check out the latest episodes of "Dragon Ball Super" to know him better.
Meanwhile, Bandai Namco just announced that Frost and Kyabe are going to part of the first downloadable content (DLC) pack for the game.
For fans who are not familiar with the two, both characters were actually introduced in "Dragon Ball Super," so they are kind of new. Frost is the emperor of Universe 6, and he is also a member of Frieza's race. Kyabe is a Saiyan from Universe 6. That's right, there are actually more Saiyans in Universe 6.
So, how many characters are going to be in the game? Sources say "Dragon Ball Xenoverse 2" will have at least 87 characters. With the official introduction of Black, Frost, and Kyabe the past few days, there are now 78 confirmed characters. Meanwhile, Meta-Cooler was seen in the fifth trailer for the game, however, the character hasn't been officially announced yet so he wasn't included in the count.
"Dragon Ball Xenoverse 2" will come out on Oct. 25 for North America, on Oct. 27 for Steam, on Oct. 28 for Europe and Australia, and on Nov. 2 for Japan. The game is available on PlayStation 4, Xbox One, and PC.