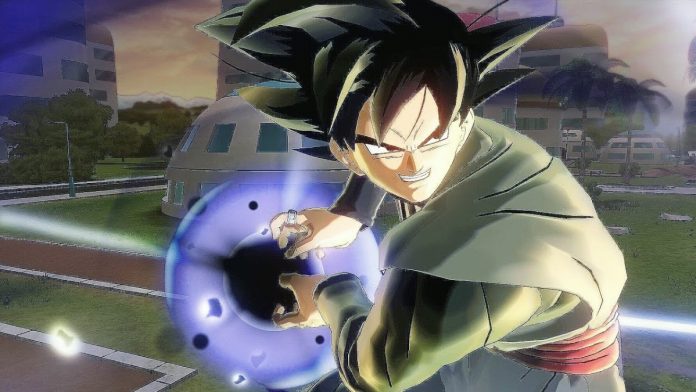 "Dragon Ball Xenoverse 2" will go live on major consoles in just a couple of days but before that, Bandai Namco is giving players a chance to nab Goku Black as one of the bonus characters for those who pre-order the upcoming game.
Outside of Japan, the character isn't that well-known yet given that "Dragon Ball Super" has yet to make its way outside of the East Asian country. Nevertheless, the darker version of the Super Saiyan has been attracting buzz all over the world via foreigners who are trying to keep up with the anime series.
The announcement came in the form of a new gameplay trailer for "Dragon Ball Xenoverse 2" which features footage of Goku Black in the middle of a battle against popular franchise character, Vegeta. The evil incarnation of Goku has some uncanny similarities with its source persona more so with his sampled fighting style. On the other hand, a couple of unique abilities have also been noticed with his version of Kamehameha Wave producing a dark purple and black energy instead of Goku's iconic bright blue blast. Presumably, the difference is to concretely separate the two characters visually as the characters support very different causes.
On top of the first look at Black Goku via the game trailer, it also confirmed several fan theories that have been going around for quite some time now, one of which is that the game has a direct link to "Dragon Ball Super." Fueled by the reveal, conspirators continue to tie the two properties together with Goku Black being able to travel through time using a special ring that connects him to the game's villains from different timelines.
Fans from North America still have about a week to pre-order and nab Black Goku in their "Dragon Ball Xenoverse 2" pack. The game is scheduled to arrive in the region for PlayStation 4 and Xbox One on Oct. 25. It will then be followed by a European release on Oct. 27 and then in Japan on Nov 2.