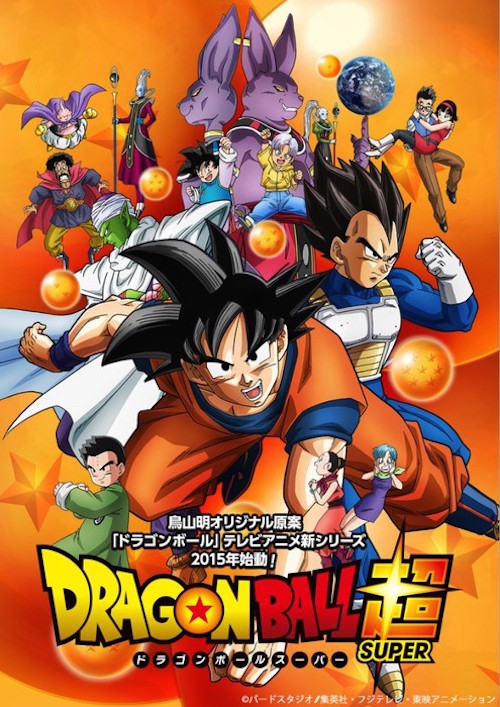 Popular anime "Dragon Ball" will be having yet another variation of the title through a role playing game coming to the Nintendo 3DS.
In the March issue of "V-Jump," the cover showed a fusion of Goku and Broly, along with the words "Dragon Ball's first fusion RPG in 3DS," noted Siliconera. This is a surprise, as fans who have been following the story know that there is no fusion between the two characters in the story.
Nonetheless, although very few details are known about the it at the moment, the upcoming game, titled "Dragon Ball Project Fusion," may most likely explore the joining of two characters through a fusion in order to get other new characters. With this, the upcoming title presents numerous possibilities.
The idea is new for the franchise but some, such as the insight from Tech Buffalo, are still not very impressed with the concept. The report believed that this is just an attempt of anime creator Akira Toriyama to boost the title and extend the "Dragon Ball" franchise. Nonetheless, fans will still have to wait for its launch to find out for themselves. The game has to infuse more interesting and surprising elements as they most likely want to introduce the game with a bang.
Meanwhile, the game will also be having its own manga version set to appear in the "Shueisha's Saiky? Jump" magazine this year, according to Anime News Network. The same magazine is also holding a contest for fans to use their imagination and combine two "Dragon Ball" characters in a fusion. The character drawn by the winner of the competition will be part of the upcoming game.
"Dragon Ball Project Fusion" is expected to come sometime this year in Japan. No official word has been released regarding a western debut of the game.