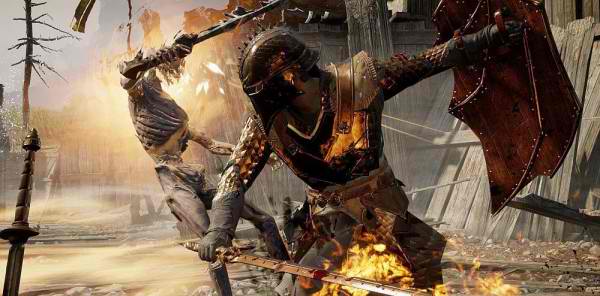 The story once goes on and on for Dragon Age: Inquisition, as the highly acclaimed action role-playing game is set to receive a downloadable content (DLC) pack featuring stronger focus on additional story content, according to developers.
In his recent talk with fans and players over Twitter, game Creative Director Mike Laidlaw revealed details about the next DLC pack coming to Dragon Age: Inquisition, following the most recent Jaw of Hakkon. "The past three days have been filled with that weird intensity that makes game dev kind of addictive'" he posted. "It's a rush when things come together." When asked what he was working on, he said: "We're not quite done with story content for DAI [Dragon Age: Inquisition] just yet."
The tease of an additional storyline clearly made fans and player both happy and excited for the arrival of the said content. However, Laidlaw has made it clear and seemingly final that the Hero of Ferelden will not be coming back to the game in any way at all.
When asked about it, he said: "I've already said that the Hero of Ferelden will not be appearing. Sorry!" he also killed off any hope for a future appearance for the Hero of Ferelden: "I wouldn't work too hard on that particular hope. I do not feel the HOF would work well as an NPC [non-player character].
The Hero of Ferelden refers to the protagonist of the first Dragon Age game, Dragon Age: Origins.
The previous DLC pack, Jaws of Hakkon, featured new armors, weapons, enemies, as well as introducing a new region, Frostback Basin. A multiplayer DLC pack was also released recently, the Dragonslayer and The Black Emporium, where the "Mirror of Transformation" was introduced, allowing players to change their appearance.