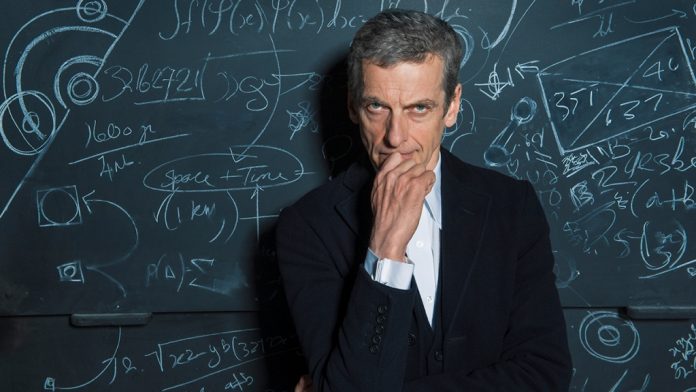 During Peter Capaldi's debut appearance at the San Diego Comic Con this year, he teased some interesting details viewers have to watch for in the upcoming Season of Doctor Who. One of them is his apparent stalker.
Talking to TV Line, the 12th reiteration of the famed doctor said: "There's something stalking him that will make life less pleasant for him… There's been lots of great moments, there are a couple of classic monsters that I've got to work with and one in particular in a very special way which will make you have to think carefully about regeneration."
The actor's comment has caught up with avid fans of the series who took to Reddit to discuss who Capaldi may be referring to.
Some users believe that it is possibly be Valeyard but they do not think that he can be considered as a monster. Introducing Valeyard to the story makes sense for some as he is said to be after Doctor Who's probably limitless cycles of regenerations. From Whovian history, Valeyard is deemed to be the Doctor's darker version.
Fueling this speculation was the statement of the cast during their panel at the Comic Con. According to the panelists, Season 9 will be a bit darker than the previous installments of the show.
Others suppose that it could be the Black Guardian as he has stalked both the fourth and fifth incarnations of the Doctor. Bringing him back may translate to a whole arc coming in a full circle.
Meanwhile, fan site Doctor Who Watch theorized that it could be the old nemesis Morbius who may want to drain the Doctor of his regeneration in order to make himself immortal and complete his evil plans.
The report also added that Davros may actually be returning since the trailer showed Dalek City. Doctor Who Season 9 returns on September 19 on BBC America.