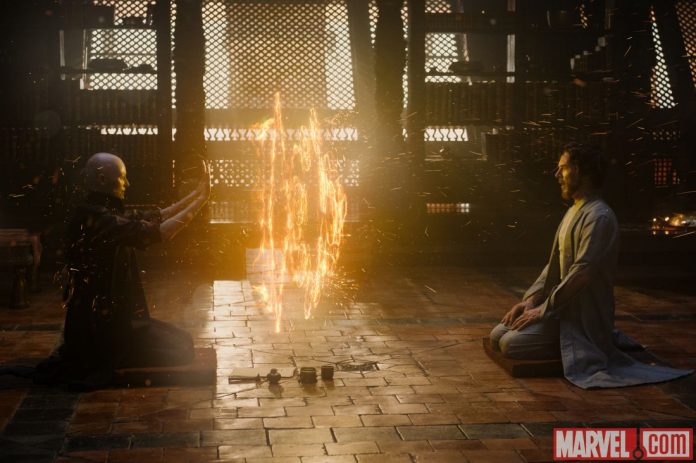 By this time, Marvel's "Doctor Strange" will have already debuted in other parts of the world outside of North America. Given the well-oiled machine that is Disney pumping up the movie coupled with Marvel Studio's tried and tested formula, the film smashed initial box office predictions in the international arena.
Forbes reported that the mystical adventure film that catapults Benedict Cumberbatch to become the Sorcerer Supreme nabbed a whopping $86 million for its overseas debut. The early release was rolled out in the United Kingdom and Ireland on Tuesday, followed by France, Italy, Germany, Spain, Korea, Australia, Mexico and the Philippines. Putting the feat into perspective, "Doctor Strange" landed with a significant advantage in turnouts in terms of territory debuts. It was 49 percent ahead of "Ant-Man," 37 percent ahead of "Guardians of the Galaxy" and even 23 percent ahead of "Captain America: The Winter Soldier."
The film is far from perfect as most critics have pointed out that the movie features the same villain conundrum that the Marvel Cinematic Universe has been nursing for quite some time now. That being said, the impressive visuals and the tall order that director Scott Derrickson has accomplished have been praised for essentially offering a breath of fresh air in a very superhero-laden movie landscape.
Furthermore, despite the whitewashing controversy, those who were able to see the film before everyone else domestically have arguably been in favor of how Tilda Swinton brought the Ancient One to life. The chameleon performer did not hold back on her latest gig even going as far as shaving her own head for the part. Regardless, the backlash from her casting still hums in the background and Swinton admitted that she understands but appealed that people's final impression of the work should only be given once they get to watch the flick.
"Until people see this film, I completely understand why they might misunderstand the reinterpretation of an older Asian man to be played by me as being problematic. But when they see the film, I think they'll understand that it was done for certain reasons," the 55-year-old candidly told Sydney Morning Herald. "The outcry about needing more diversity, particularly for Asian-Americans in an American cinema, is absolutely valid and important. If that outcry has been made more visible by being attached to our film then frankly I'm all for it. All strength to the outcry."
Marvel Studios president Kevin Feige has repeatedly addressed the accusations and has stood by what they think is a better representation of the character in Stephen Strange's origin movie. In the comic book, the role is depicted as an old Asian man residing in the Himalayas.
Domestically, "Doctor Strange" is poised to earn $75 million in its opening weekend after the film opens this Friday, Nov. 4.