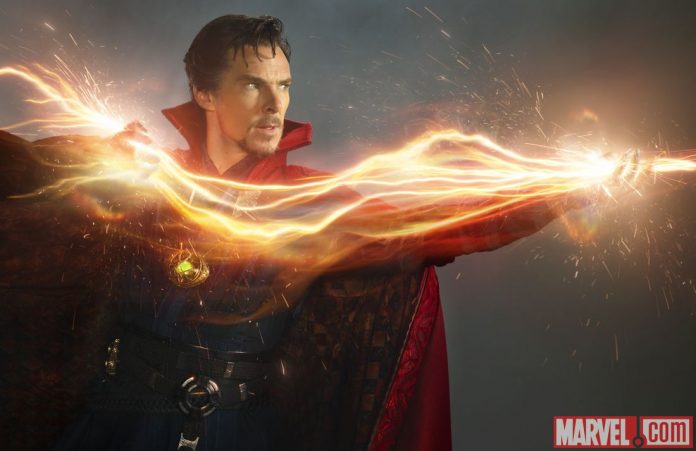 The video footage uploaded by a YouTube user named Sanford Dickert sealed the confirmation that actor Benedict Cumberbatch is indeed playing the titular role for another Marvel movie slated for a release this year, "Doctor Strange." With this confirmation, it is understandable for the fans of the movie to anxiously look forward to its showing date and entertain various speculations about how the "Doctor Strange" movie will pan out.
One of the most common speculations about the movie is that it will feature the origins of Doctor Strange – aka Doctor Stephen Vincent Strange – a cocky surgeon whose hands get damaged because of a car accident thus preventing him from performing surgery. As he despairs that he cannot heal himself, he resorts to the use of magic and eventually discovers the existence of mystical arts. This turn of events paves the way for him to be dubbed as the "Sorcerer Supreme."
Apart from Cumberbatch playing the lead, other reputable actors will be joining him in the cast. It is reported that actress Rachel McAdams will portray the character of another unnamed surgeon while Tilda Swinton breathes life into the character of the Ancient One, a powerful sorcerer who mentors Doctor Strange.
Marvel's move to alter the gender and the race of the Ancient One has caused controversies. Originally, the Ancient One is a man who hails from Eastern Asia. However, there are some who believe that this was done so as not to jeopardize the commercial success of the movie because if Marvel had stuck to what the real Ancient One should be, the character would be an old man from Tibet.
While for many people, there is nothing wrong with having an old Tibetan character in a movie, Marvel supposedly believes that it will not sit well with the Chinese audience. As China is a big market for Marvel movies, hence the move to change the gender and the race of the Ancient One was done.