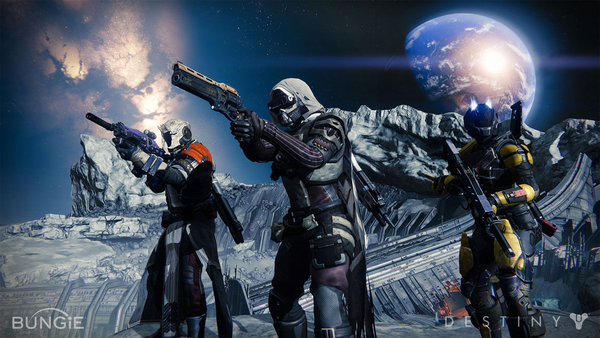 The Guardians of the Earth will be delighted to know that the existence of the next downloadable content (DLC) pack for Bungie's online first person shooter video game "Destiny" has been confirmed.
The expansion, "Destiny: Rise of Iron," was confirmed by the developer after filing a trademark for the "Rise of Iron" title with the United States Patent and Trademark Office as listed on the office's website.
According to the site's details, the trademark was filed right at the end of May and marks Bungie, Inc. as the owners. The "Goods and Services" section listed the trademark's classes as for a myriad of video game related elements. Aside from the more directly video game-related classes, the filing also curiously listed what seemed to be trademarks for promotional materials like posters and calendars, Halloween costume and other apparel, as well as "toys, namely, action figures and related accessories."
Overall, the details of the trademark suggest that Bungie has an extensive plan to promote and merchandize the expansion's contents, likely for this year's upcoming Electronic Entertainment Expo (E3).
The news came after a leak on the community website Reddit's subsection for "Destiny." Reddit user viking805fan created a post on the community website, sharing what was allegedly a photograph of a poster for the "Destiny: Rise of Iron" DLC.
The leak was confirmed by sources of Kotaku, saying that the poster was for a new raid for the game which will feature a theme of "Fallen with a twist." It was originally speculated that the new content in "Rise of Iron" might have been built from the content cut from the "House of Wolves" expansion, likely from the wolves featured in the poster. However, a source has reached out to clarify that that was not the case and "Rise of Iron" was built straight from scratch.
Bungie posted on its official website earlier last week, announcing a pre-E3 reveal stream which will focus on the "next threat" that players will have to face. The stream will be shown on the company's official Twitch channel and will begin June 9 at 10 A.M. PDT (1 P.M. EDT).