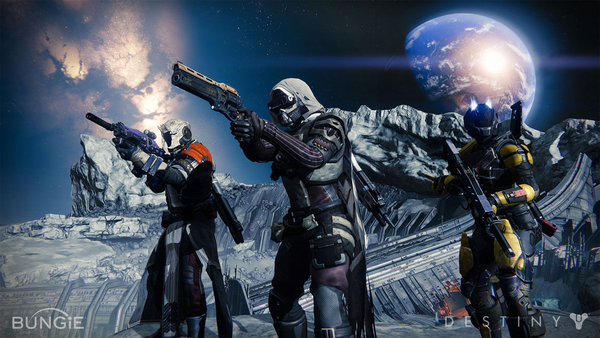 Earth's Guardians can soon prepare to face another new threat, as Bungie announced that they will be having a live stream event for its online first person shooter game "Destiny" where the studio will reveal the next big content for the game.
According to the news posted on Bungie's official website, the company is in the middle of preparing for the game's next content. The post stated that the studio will be having a "Destiny Reveal Stream" on Thursday, June 9 at 10 a.m. PDT (1 p.m. EDT).
The event will stream on Bungie's Twitch channel and will be the players' "first glimpse" at the game's next content that will come out later in the year, meaning that the stream might simply be a "first look" event of sorts. There will come a more in depth and detailed look at the content coming from the game's developers, presumably a good deal of time after the stream.
While Bungie has preferred to keep silent about the specific details of the stream and the content that it will bring, many believe that it will be about "Destiny's" next expansion pack.
The game's publisher, Activision, previously announced back in February that the game will be receiving its next expansion pack this year, followed by the long awaited release of the sequel next year. The updates for the game since then were all focused on refining and changing the content already in the game, with clear lack of actual new updates until now.
With this year's Electronic Entertainment Expo (E3) just around the corner, Bungie might be planning one final "bang" in the game's development cycle by suddenly releasing a whole slew of updates ahead of the sequel's release next year.
As for the details of the expansion, a leak surfaced in May courtesy of Reddit user viking805fan. The user posted on the community site's subsection for "Destiny" an alleged poster for the game featuring what might be the next content titled "Rise of Iron." Sources for Kotaku corroborated the authenticity of the poster, suggesting that it will indeed be the next expansion for "Destiny."