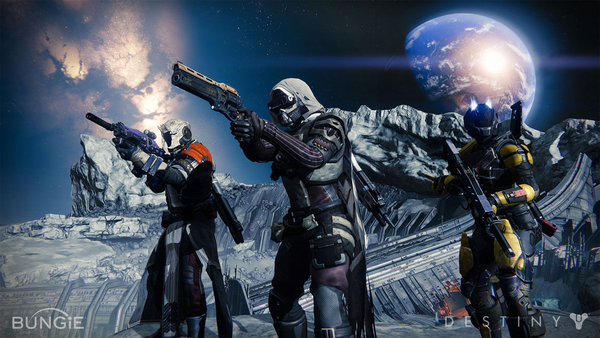 In recent times, the "Destiny" update cycle underwent some fortuitous changes. Since its release in 2014, "Destiny" patch updates carried some degree of extravagance with large, paid installments in each downloadable content (DLC). With each addition, Bungie expanded the game's scope and gameplay with each DLC.
However, the major updates stopped around the beginning of 2016, without any major announcements from Bungie. With no path laid out before them, "Destiny" players had no idea where their beloved game might go to. Bungie's silence only further exacerbated player frustration.
Kotaku reported back in January that Bungie pushed back "Destiny 2" to 2017, although that just meant that Destiny players still had to endure more than a year of listless playing. Even though Bungie did announce that a large expansion would be coming for "Destiny" sometime this year, the game's low key patches in recent months and lack of word from developers continue to aggravate players.
Speaking with Express, video game industry expert Doug Creutz explained the negative effects that could happen if Bungie were to remain on the slow lane for "Destiny" updates.
"Destiny's player base is clearly getting restless for new content, particularly since this is the first time since the launch of the game in 2014 that more than a couple of months have gone by without having a clear roadmap as to what is in the near-term pipeline," said Creutz. "A significant erosion of the game's player base would be a disappointment and a major missed opportunity."
According to Creutz, it is expected that a good number of players would return in 2017 for "Destiny 2" but there is no guarantee. Creutz said that breaking the player's expectation of a continuous trickle of updates, which likely stemmed from the game's "10-Year Plan," might actually be enough to deter some from ever returning to the game.
That is why, to Creutz, a major expansion for 2016, the likes of "The Taken King," would be a good bump for the "Destiny" player base.