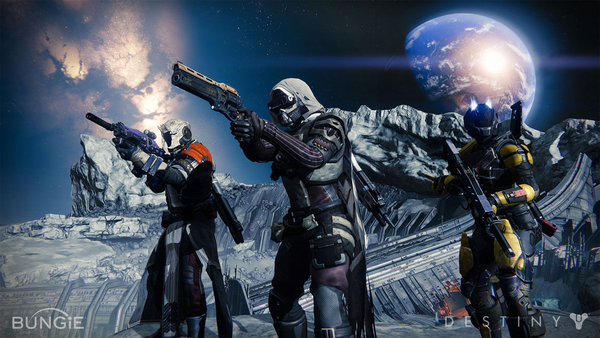 Game developer Bungie reportedly had a major internal shakeup in their workforce, and according to reports, the company allegedly decided to reboot their work on the upcoming sequel, "Destiny 2."
In a recent report, it was tipped that the development of the upcoming game experienced a setback.
While it was not specified how extensive the term reboot means when it comes to the entire work progress, it was speculated that Bungie will bring back all work on the sequel down to square onerendering all previous progress technically useless. It was not mentioned whether this setback in the development process will have an effect on the planned release date for the game in 2017.
The reason for this alleged reboot, the report said, was that Bungie recently had a major staff reorganization, and it had affected the team working on the development of "Destiny 2." "The Taken King" DLC director Luke Smith was placed as the new director of the upcoming game.
In other news, "Destiny" might, after all, have a new DLC expansion pack following the success of the recent "The Taken King." Reports have pointed out that an alleged poster for a new DLC pack for "Destiny" had been leaked online.
This rumored new DLC might be called "Rise of Iron." The leaked poster featured the Iron Banner hero Lord Saladin wielding a powered weapon as he stands among a pack of wolves.
It is expected to be launched sometime in September this year, with a possible launch during the upcoming E3 event.