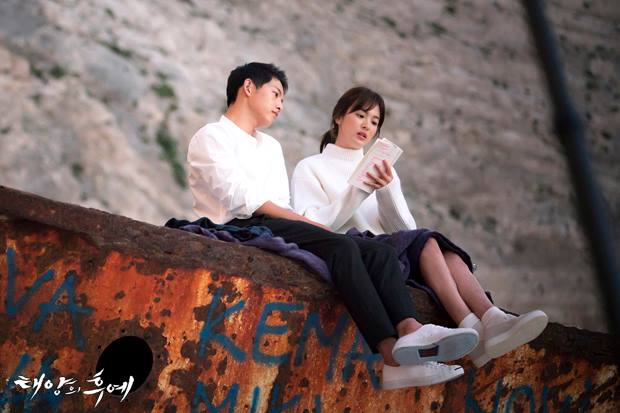 As it turns out, fans aren't the only ones relentlessly campaigning for a "Descendants of the Sun" sequel. KBS drama department director Jung Song Ho is also furthering the cause by personally talking to KBS with regard to plans for the sequel.
"I want to thank all the viewers that watched the show and showed it so much love. I would like to repay them by giving the show a second season," he said in a recent report by KpopStarz. "I've already reached out to KBS and hope to repay their support by creating another season of the show."
The South Korean local network has previously confirmed that they indeed have plans for a "Descendants of the Sun 2," saying that that they owe it to the loyal supporters of the drama. "We are creating the second 'Descendants of the Sun,'" Jung told Asia Times back in April.
Unfortunately, he did not disclose any specifics with regard to the plan given that at that time, it had just been days after the show ended its small screen run. Needless to say, writer Kim Eun Sook, as well as all the other cast members, will be in talks for "Descendants of the Sun 2."
The military medical drama, led by Song Hye Gyo and Song Joong Gi, has easily become this year's most successful show in South Korea. It has also done extremely well in other countries where it was exported to; prompting the two actors to go on international fan meets. "Descendants of the Sun" is still taking China by storm with it taking credit for a surge in paid users for China's streaming site, iQiyi.
"'Descendants of the Sun' obviously made Chinese [people] start to believe it is worth playing for a good drama," revealed an official from the service company to Yonhap.
"Paid users on China's video streaming sites daily consume online content for 4.3 hours on average, which is nearly 2.8 times that of non-paying users."