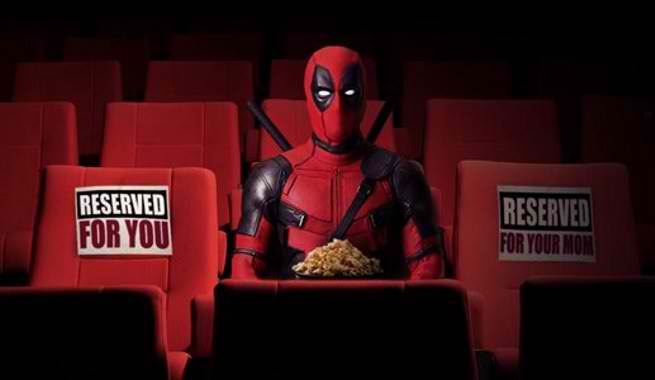 "Deadpool" is pulling all the stops at the last leg of the movie's marketing campaign. On top of the character's extremely funny trailer, Fox has also been rolling out what could be called the most innovative and apt marketing strategy for a movie for quite some time now. Given this, the level of anticipation as well as expectation about the movie are definitely on an all time high.
Last week, "Deadpool" even went up a further notch by surprising audiences with an early screening of the movie. While the first group of people who have seen it has nothing but positive and good words as a response, the movie's R rating is something that director Tim Miller took advantage of. If the first few trailers of the movie which are full of curse words, violence and bloodshed are any indication of what the movie will bring to the table, it is safe to assume that the movie is not for the faint-hearted.
Despite this, Miller is adamant that the movie has tastefully done enough of the R rated antics admitting that there were some scenes that needed to be toned down because they were too much. The filmmaker specifically talked about a bar scene between Ryan Reynolds who plays the title role and T.J. Miller who plays Weasel at the event.
"That bar scene was particularly mean and offensive to a lot of people because T.J. and Ryan got together and wrote a version of the scene that we just said, 'Oh my God, this is too far.' I mean there were so many people offended it would have really been we couldn't do it. It was just mean and so I said, 'No. We don't have to do that,'" Miller shared.
Clearly, the movie does not want to be just full of curse words, badass action scenes and snarky remarks from Deadpool. Behind all the difference in tone and intriguing marketing strategies, "Deadpool" banks on its core story. Trailers have suggested that Wade, Deadpool's alter ego is only forced to be superhero because his girlfriend, Vanessa (Morena Baccarin) was taken by an enemy. In a new trailer, Wade and Vanessa were shown having some romantic time, but in true "Deadpool" fashion, a comedic factor is somehow infused in it.
"Deadpool" will be blasting in theaters on Feb. 12.