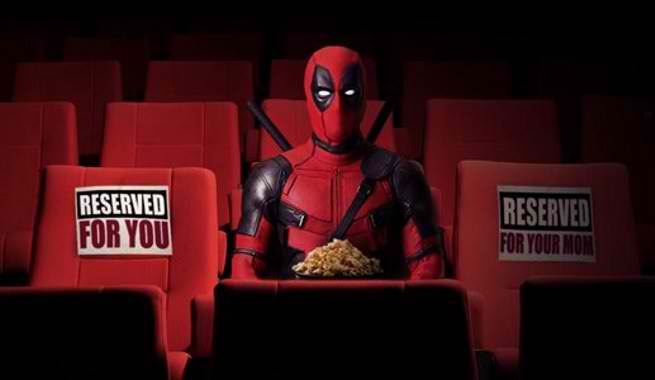 If 20th Century Fox decides to follow through with their tease of "Deadpool's" post-credits scene, Cable will have his introduction to the big screen along with the release of the movie's sequel. Unfortunately, fans should not get their hopes up for Stephen Lang nabbing part as the actor himself shared that his casting might be a bit impossible.
As it turns out, Lang is already booked with another enormous franchise in "Avatar," with four sequels that are all currently in the works right now. Talking to Cinema Blend, the actor explained that one of the main hindrances for him not getting the gig will be the scheduling conflict between the two projects.
"I think it's highly unlikely that they would ever give me the part, for a number of reasons, one of which being that it's the same studio as 'Avatar,'" Lang admitted. "It's a conceivable it would be a scheduling conflict, but you know, what I've said is that if they did give me the part, they'd be very satisfied because I'll play the hell out of the part. But if they don't give me the part, then I can be magnanimous in defeat, compliment the actor who does get the part, and console myself with four sequels to 'Avatar.'"
Lang is one of the first actors, and arguably most active one, campaigning for the role of the time travelling mutant. On his social media accounts, the actor regularly posts fan and concept artworks of Cable. So, it would somehow be a let-down to pass on actor so passionate about the project like Ryan Reynolds, who plays the titular role in "Deadpool."
There is also a chance that "Deadpool" will delay the introduction of Cable to later movies. Regardless, it is almost sure that the franchise will eventually bring Scott Summers and Jean Grey's son into the fold as he is a pivotal character in Wade Wilson's (Reynolds) arc. He will also be needed in case the supposed "X-Force" project takes flight.
As of now, nothing specific has been disclosed in terms of the narrative of "Deadpool 2." But with director Tim Miller still at the helm and with writers Rhett Reese and Paul Wernick still penning the screenplay, fans can expect an enjoyable movie. Production is scheduled to start early next year but no official release date has been confirmed.