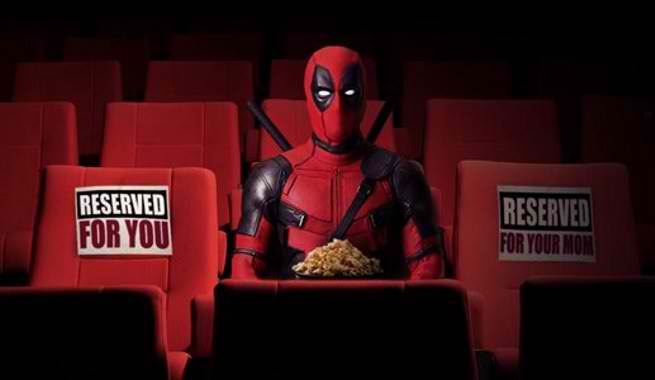 It may look like a no-brainer for Fox to immediately greenlight a sequel for "Deadpool" after its massive success in the box office, but director Tim Miller admits that prior to its release, nobody thought the superhero movie would achieve what it had.
Few people expected "Deadpool" to succeed in the box office, and Miller just hoped for a $50 million opening weekend which would be enough for the character to at least get a sequel. But so far, the film has exceeded expectations, breaking box office records left and right for its R-rating.
"Fifty. If we could open at fifty, I would be happy. Because at the budget we were, I felt if we could open at fifty, I would get a chance to make another movie. If it didn't, then maybe not so much. Or maybe I'd have to wait another ten years or something like that," Miller recalled while talking to Collider.
The film took 11 years to get into production, and Miller and lead star Ryan Reynolds had to pass a lot of hurdles to make it possible. Even after it was approved, a measly budget proved to be a problem for the crew. Interestingly, the team was able to use its financial woes in mining more creative ways to pull off the story.
Miller chalked the $760 million sales and accolade of being the highest grossing R-rated film of all time to the support of the fans.
"I think it's all due to the fans and social media and people going, 'Holy s***. That didn't s***. Let me tell my friends about it, and they'll go and they'll come out and say 'Holy s***. That really didn't s***. Let me tell a few more friends.'"
Deadpool's ability to make fun of himself and break the fourth wall presents a fresh take on the usual superhero core theme which became one of the selling points of the film. It also helped that the film's marketing ploy was handled well which kept casual moviegoers interested.
As of now, Miller and his whole team are back on the drawing board for the conceptualization of "Deadpool 2." He previously shared that his main goal, this time, is to bring more solid characters in Wade Wilson's world, specifically on the villain part.
Fans can expect, Deadpool's sometimes friend, sometimes enemy, Cable, to join the mix in the film's sequel. Although there is no official casting information yet available about the character, the addition of the mutant hints on a bigger world for Deadpool.
Fox has not yet announced the official theatrical release for "Deadpool 2."