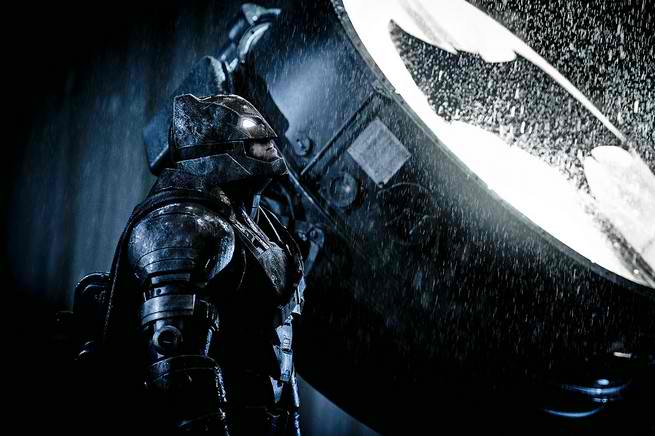 The DC Cinematic Universe is moving fast, and it looks like it does not intend to be stopped.
With the hype surrounding the very much awaited clash of the two most iconic superheroes of all time in the 2016 Batman v Superman: Dawn of Justice growing stronger and stronger, as Empire Magazinereleases their cover story on Batman v Superman: Dawn of Justice and the future of the entire DC Extended Universe altogether.
Along with the cover story is information about the filming dates of Wonder Woman, the first of the two-part Justice League, and the development process for Aquaman.
Courtesy of a scan by Twitter user Lindsay (@Steele131), here's what the Empire cover story tells about the filming dates of Wonder Woman and Justice League.
As Batman V Superman gains its coat of special effects, and the various stages of editing, scoring, grading and sound mixing are completed, Deborah Snyder, along with Roven, is watching over a sandbox that stretches around the world," the article said. "Jenkins is in London prepping Wonder Woman, which will shoot there this autumn."
Suicide Squad, also another DC film generating so much hype these days, is reportedly continuing on its filming process in Toronto, led by film director David Ayer.
It looks like the long-dreamt film of DC Comics fans is getting more and more real, as filming for Justice League is said to be already on the go. On the other hand, Aquaman's script is in the works, too.
"They are already doing soft prep for the Justice League, which will begin shooting in the spring, and overseeing the script for Aquaman, which James Wan will direct."
To sum it all up, Wonder Woman shoots this fall, while Justice League will begin filming spring of 2016.
Wonder Woman opens in theaters June 23, 2017. The first Justice League movie opens on November 12, 2017. Justice League: Part II has a release date of June 14, 2019.