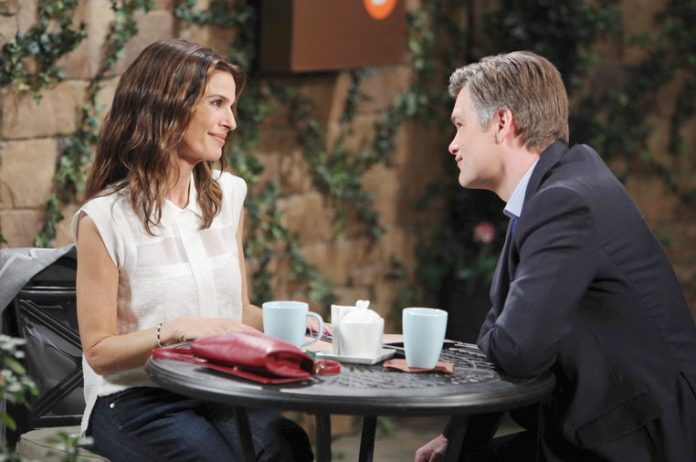 This week on Days of our Lives may finally see the end of the relationship Justin's (Wally Kurth) and Adrienne (Judi Evans) after the latter refused to work out the issues affecting their relationship.
In a report by entertainment website Celebrity Dirty Laundry, Wednesday's episode will mark a turning point in Justin and Adrienne's marriage after the Justin finally gives up hope that his wife will ever forgive him for mistakes. However, despite being unable to forgive him, Adrienne will be shocked by what Justin will do because she still loves him.
Another spoiler hints that Clyde's (James Read) bold move could very spark a feud. Meanwhile, Paige will witness Bev and J.J.'s kiss in the park which will impact future episodes. Eve, for her part will resolve to ruin Jennifer's life.
According to TV Guide, the last two days of the week will prove to be exciting as Abigail will succumb to Chad's charms. Adrienne's reaction from receiving divorce papers would also be very surprising as she really did not expect him to be the one to give up on the relationship.
Clyde will finally introduce himself to Stefano but this move is tainted with a hidden agenda. Kate will also work together with Lucas to get Paul out of Salem.
As if these aren't enough to ignite conflict among the characters, Daniel will also ask Nicole something that will change her life forever, according to IBTimes.
There are also breakthroughs between Sonny and Will as the former makes a realization about their marriage. Eric, meanwhile, will not rest easy as he is plagued by a secret he shares with Nicole. Aiden is also expected to clash with Hope over Clyde.