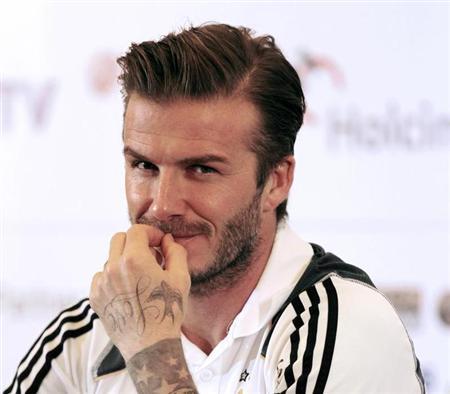 On Monday, former football superstar David Beckham trended on social media when he reportedly brought coffee for cycle paramedic Catherine Maynard and tea for the patient she was attending to.
According to a press release by the London Ambulance Service, Maynard was attending to an elderly patient who fell on the road on Monday when Beckham walked past them. He said hello before getting into his car.
The paramedic recognized Beckham and told her patient, "I think that was David Beckham."
They were still waiting for the ambulance that would take them to the hospital when, "Ten minutes later he came back with a cup of coffee for me and a tea for the patient."
Maynard was overwhelmed with the random act of kindness Beckham had shown them, saying they were amused and flattered, and shared, "It was awful cycling around in the cold today and I couldn't believe it when he came back with some hot drinks. I was so chuffed."
The organization's official Twitter account posted, "Thank you David Beckham for buying tea and coffee for Cycle Paramedic Catherine and her patient." It bears the hashtag "#buyitlikebeckham." The tweet came with a picture of Beckham and Maynard on the street.
They recalled how the same paramedic was assaulted twice last year. She said, "I'd only been assaulted once in five years and then I'm assaulted twice in one weekend. It's frustrating that we are sympathetic to so many people, and then we're treated like this."
That same day, the London Ambulance Service tweeted an invitation to be inspired by Beckham's deed. They are asking for their followers to offer their crew members coffee and tweet a picture with the hasthtag "#buyitlikebeckham."
The following day, another tweet was posted saying, "Londoners are sharing the love: One of our @LAS CylcleTeam paramedics was given a free coffee #buyitlikebeckham." The tweet came with a picture of a coffee cup labelled "ambulance lady."