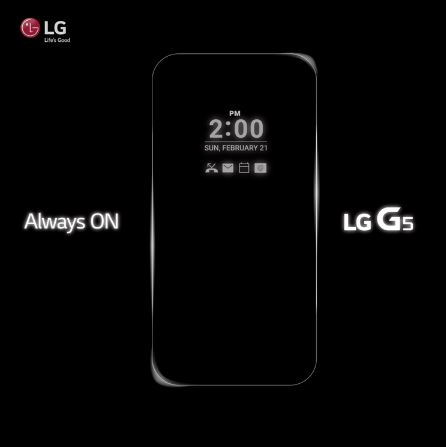 LG recently teased more new details regarding their recently announced flagship device, the LG G5. As per their latest teaser, the new LG G5 will have a screen display that always stays on.
In the company's recent post on their official Facebook page, LG posted a GIF image teasing an outline of the LG G5. While all other devices died out, the display of the LG G5 remained on. The image's caption read, "Never go asleep while others do. LG G5, Always ON."
The new Always ON display technology was not yet detailed on the post, however. It remains unclear if LG intends to have the LG G5 display to really stay always on or perhaps the same glance first display technology implemented by other mobile developers in the past, where the glance of the user to the display would immediately bring the device's screen display to life.
With the introduction of the dual display technology for their V10 smartphone, LG had been rumored in the past to include the same technology for the upcoming G5.
LG previously announced that they will be launching the new LG G5 on Feb. 21 at the Sant Jordi Club in Barcelona, Spain. The launch date of the device will be one day before the Mobile World Congress in the same city on Feb. 22.
As of the moment, LG has not yet revealed any official information as to any of the specs of the device.