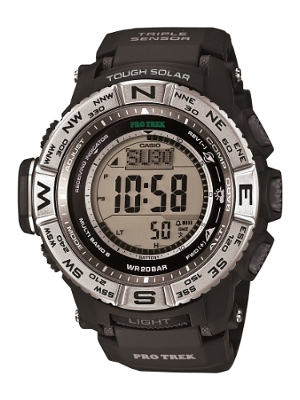 Japanese watchmaker Casio Computer Co. is apparently looking to make an entry into the smartwatch market, and it is planning a very different approach.
According to the company's president, Casio will develop a watch that will be smart rather than create a smart device that just happens to also function as a watch.
The Wall Street Journal (WSJ) reported that Casio's new president, Kazuhiro Kashio, said that they will also develop their own forms of smartwatches that cater to the needs of the masses for devices that are comfortable to wear, as well as durable.
"[W]e are trying to bring our smartwatch to a level of watch perfection: a device that won't break easily, is simple to put on and feels good to wear," Kashio said in the interview.
Being geared towards the masses, Kashio said that the upcoming Casio smartwatch will target the lower end of the price range occupied by the Apple Watch. However, the new president also told WSJ that no decision has yet been made on the actual pricing of its future smartwatch.
Kazuhiro Kashio is the son of Kazuo Kashio, one of the four original founders of the company. Kazuo had resigned as president of Casio Computer Co. last week in favor of his son. He served for 27 years as Casio's president.
Recognizing the level of competition his company will face from firmly established opponents like Apple and Samsung, Kazuhiro said that the company doesn't expect their smartwatch to be an instant hit.
"I don't think the smartwatch will be an instant success but we want it to grow in the long term," Kashio said in an article at the Tech Times.
According to the Latinos Post, Casio is expecting to achieve a milestone of US$80 million in smartwatch sales "as soon as possible and expand the business from there."
Casio is eyeing a March 2016 release date for its smartwatch, which the WSJ said is targeted towards men engaged in outdoor sports and leisure.