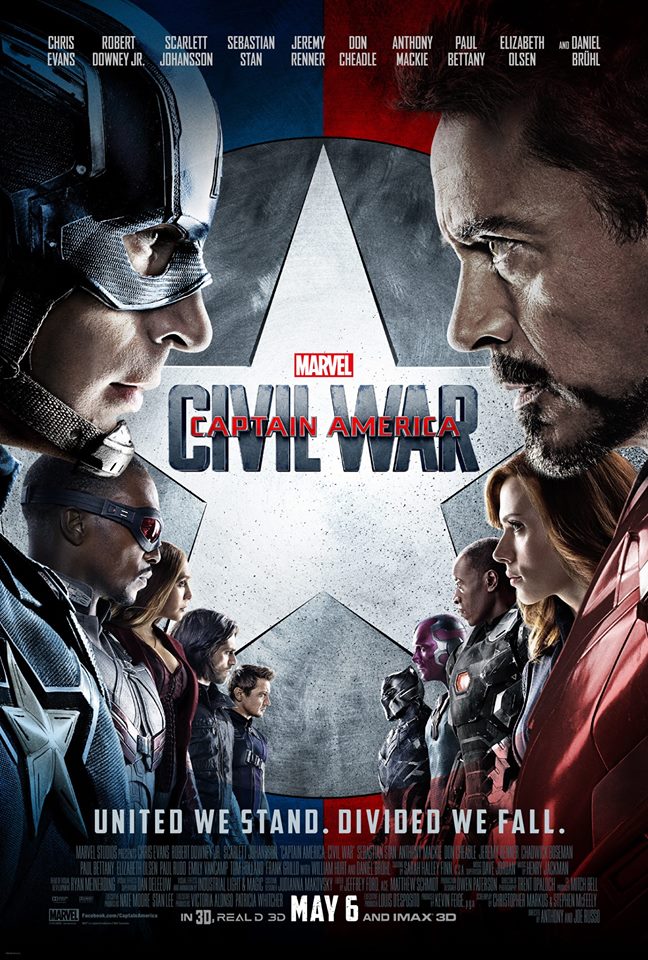 After the premiere of DC's "Batman v Superman: Dawn of Justice," fans have now shifted their anticipation to another superhero "showdown," Marvel's "Captain America: Civil War," which is expected to hit theatres in just a little over a month.
In the new TV spot posted on Collider, it showed snippets of the upcoming fight, as well as excerpts from the longer trailer. Aside from the main battle of Captain America (Chris Evans) and Iron Man (Robert Downey Jr.), other superheroes previewed in the clip include Black Panther (Chadwick Boseman) against The Winter Soldier (Sebastian Stan), Ant-Man (Paul Rudd) and Iron Man (Robert Downey Jr.), and The Black Widow (Scarlett Johansson) versus Hawkeye (Jeremy Renner). It even infused some humor, as Natasha Romanoff asked Hawkeye, "We're still friends, right?"
Meanwhile, in the trailer that gave a preview of the fight among the superheroes, one of the notable scenes was when War Machine (Don Cheadle) looked unconscious, with Iron Man looking sad. Fans naturally assumed that the scene pertains to his death.
The actor revealed that there were fans who connected with him through the social media to ensure that his character will not die in the upcoming film. Although he did not confirm his fate, he commented on the feedback of the fans, admitting that it was "cool" that the preview is stirring emotions, said an exclusive scoop from New York Daily News.
While he was promoting his other movie, "Miles Ahead," he shared, "I'm on Twitter, so I've gotten a few people going, 'Rhodey better not be dead, son. I'm going to be so mad.' Or 'I'm done with this thing if Rhodey's dead.'"
He added, "But that's cool, I like that people get so upset about it. I like that in a Marvel movie people are able to evoke such emotion."
"Captain America: Civil War" is expected to premiere on May 6.