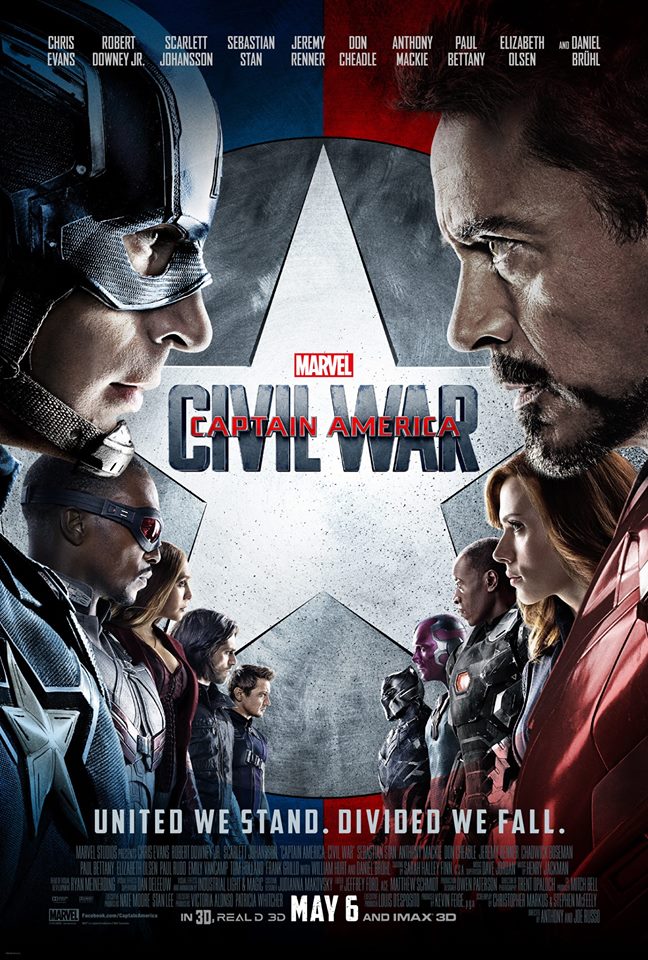 Ahead of its much awaited big screen premiere during the summer, Marvel teased fans with another action-packed trailer for the upcoming "Captain America: Civil War" released recently.
During Nickelodeon Kids' Choice Awards, star Chris Evans and Robert Downey Jr. who play Captain America and Iron Man, respectively, appeared on stage to promote the film. They first had a friendly trash-talk before humorously deciding to settle their fight with a thumb war. Each of their right thumbs were decorated with their characters.
Afterwards, they presented a footage similar to the one debuted last week but it featured additional scenes showcasing a confrontation between Black Panther (Chadwick Boseman) and Winter Soldier/Bucky Barnes (Sebastian Stan) as well as new snippets of Steve engaged in a combat with Tony Stark.
Moreover, villain Crossbones (Brock Rumlow) can be seen suiting up and Agent 13 also known as Sharon Carter (Emily Vancamp) was featured, showing great action sequences. Falcon (Anthony Mackie) also got more screen time.
Following the worldwide debut of the trailer, some of the stars alongside directors, the Russo brothers Anthony and Joe, participated in a Tumblr live chat hosted by Buzzfeed. They openly welcomed questioned and gave candid answers in connection to the franchise as a whole.
Joe revealed that there will be a fallout happening that may have repercussions until the two-part "Avengers: Infinity War" movies, "There will be a long lasting fallout from the events [which will] significantly alter the psychology of the Marvel Cinematic Universe."
He further teased that there will be more flashbacks showing the history and tight friendship of Cap and Bucky as it is the main focus of the narrative that presumably divide the Earth's Mightiest Heroes in choosing which side to fight with.
For fans wondering why Black Widow (Scarlett Johansson) ended up on Team Stark albeit having a close relationship with Cap. "Her relationship with Cap is very deep and is a continuation of their story from 'Winter Soldier.' But due to very personal reasons they wind up on opposite sides," Joe added.
"Captain America: Civil War" will be released on May 6, 2016.