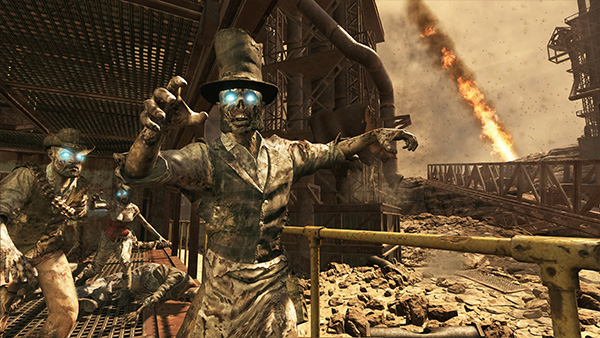 The third downloadable content (DLC) for "Call of Duty: Black Ops 3" has just been released, but fans are already waiting for the fourth DLC to be available as it will wrap up the game's Zombie storyline.
In a new interview with GameSpot, Treyarch senior executive producer Jason Blundell said that the still unnamed fourth DLC will bring an end to the storyline which made its debut in "Call of Duty: World at War" in 2008.
Blundell said that at the end of "Black Ops 2," he thinks that he enraged the gaming community when he put in a video which showed Samantha in a house with a boy named Edward.
"There were playing with zombie toys," Blundell recalled. "Then an alarm goes off and you hear Max's voice calling them down to the basement. The characters say, 'I wish our heroes in our stories were real.' Then we dropped to black. That was the end of 'Black Ops 2.'"
The producer said that many people were upset with the cliffhanger ending and that to this day, he hasn't revealed why that video was there.
"That will be answered by the end of DLC 4," said Blundell. "I believe that the ending of DLC 4 will spark emotions in the players, which is my goal."
Blundell added that he has no desire to "troll" people and that he genuinely wants gamers to have "complex and differing thoughts" on what they've experienced while playing the game and what their view is about the matter.
The producer said that the Zombies development process has been very secretive, saying that there are only three people working on it as of the moment his gameplay director, the lead writer, and himself. It is expected that more people will be brought into the team as the development process moves forward. Blundell said that they shared very limited information about the DLC and that are keeping it "quite tight-lipped" for now.
The fourth "Black Ops 3" DLC is expected to be released later this year. "Call of Duty: Black Ops 3" is now available for PC, PlayStation 3, PlayStation 4, Xbox 360, and Xbox One.