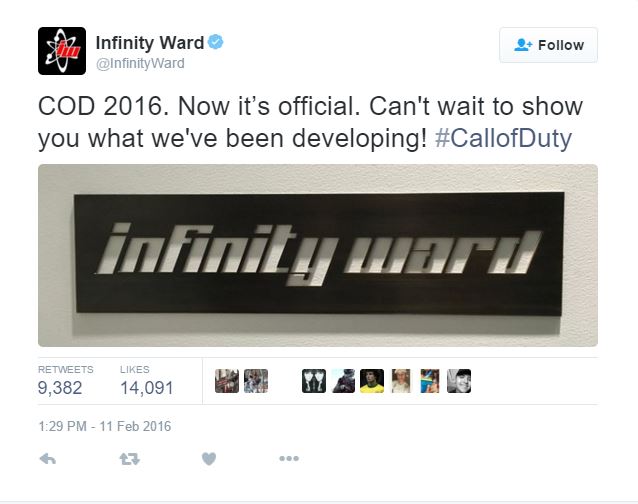 Activision has already announced through a Twitter post last month an upcoming "Call of Duty" game that is expected to be handled by Infinity Ward. After which, very few details have been revealed about the upcoming title except that it is anticipated to be launched this year. Nonetheless, there are rumors surfacing about the game, particularly for fans who will pre-order it.
According to The Tech Game, a credible source reportedly told them that it is possible that the upcoming title will include a pre-order bonus content, which may likely be "Call of Duty: Modern Warfare" and "Call of Duty: Modern Warfare 2." The report cited other games which used the same strategy previously, such as the "Gears of War" series, "Fallout 4," and "Just Cause 3."
These bonus contents are expected to come in the form of backwards compatibility, particularly for Microsoft's consoles. Therefore, these bonuses will not be available for PlayStation 4 users, as the platform does not support the said feature yet.
As for its setting, there are also talks that the upcoming "Call of Duty" game will continue featuring science fiction and a futuristic era. When news surfaced about the new game coming this year, fans are reportedly hoping for its setting to be in the present or in the past around World War II. However, according to PlayStation Lifestyle, an insider, who have a good track record of predicting details about the game, revealed otherwise.
The upcoming title is rumored to be called "Call of Duty: Bloodlines" and may be a variation of "Ghosts 2." As for its release date, it is expected to come around the holiday on an unspecified date yet. Nonetheless, with its trend of releasing around November, Gotta Be Mobile forecasts it to come on Nov. 4, Nov. 8, or Nov. 11.
Fans will still have to take these rumors with a grain of salt and wait for the official announcement. For sure, the developers are brewing something great for the players, as it's social media post last month claimed that they "cannot wait" to show it to the fans.