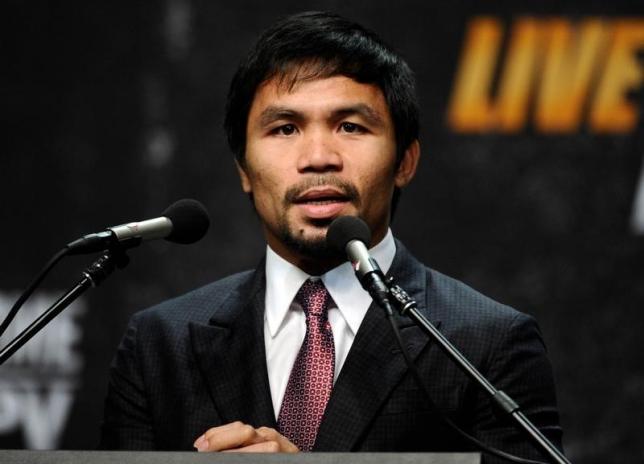 Apparently, months of hunting for Manny Pacquiao's next opponent is not enough as the Philippine boxing champ has yet to decide who he will fight next inside the ring.
Pacquiao, together with his promoter, Top Rank, were supposed to announce the name of the opponent on his April 9 fight. Unfortunately, the team had to cancel via a statement by Top Rank's spokesperson. He said, "I was asked to tell you on Bob's (Arum) behalf that, unfortunately, Top Rank will not have an announcement on truTV as originally planned as Manny is not ready to make a decision on his opponent yet," noted ESPN.
Through the recent weeks, British Amir Khan, American Terrence Crawford, and Timothy Bradley were among the few who were mentioned going up inside the ring to face Pacman in what could be his farewell bout.
So far, Khan and Crawford are still open to the idea, but Bradley vehemently denied the invitation saying that he has already fought Pacquiao twice. A third outing is no longer necessary. In their first outing, Bradley won a questionable split while its follow up match was a unanimous win for the eight division champion.
Now, the latest boxer to join in the ranks of the three boxers is Cincinnati native Adrien Broner. Broner's name came to light when Pacquiao's adviser, Michael Koncz, said that the American fighter is in contention for the spot as promoter Bob Arum has specifically handpicked him among the roster of boxers who would face Pacquiao.
It is safe to say that Pacquiao is thoroughly seeing his options as it may very well be his final fight inside the ring. If the boxer, who has just turned 37 last Dec. 17 is elected to the Philippine Senate during the country's nationwide elections in May, then it would be very difficult for him to train for a fight, hence, would have to give up his boxing career.