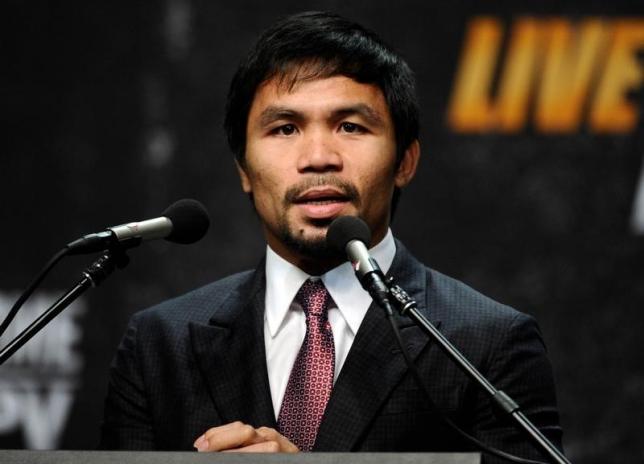 Manny Pacquiao's supposed last ring antagonist still remains to be unknown. Almost a month has passed since Pacquaio's promoter, Bob Arum, dropped Terrence Crawford and Amir Khan's names as the two most probable fighters that might go up against the legendary boxer. However, there is still no concrete information regarding what could be Pacquaio's farewell bout.
In the past few weeks, rumors of Khan facing "Pacman" have been more prevalent. They went as far as saying that Arum has already sent in papers to seal the deal with the British fighter. This, however, was vehemently denied by Arum saying that that the rumors are simply just not true.
Now, Crawford's side has been receiving its worthy attention starting from a comment made by retired boxer, Floyd Mayweather Jr. In a report by Fight Hype, "The Money" has praised the young boxer and even said that he likes the Nebraska native. Furthermore, he also gave him a piece of advice if he happens to be Pacquaio's next opponent. "He's a lot better than what I thought he was. From me being in the ring with Manny Pacquiao, I take my hat off to him, and I can see why he went so far in his career. I don't want him to think that just because I made it look that easy with Pacquiao, it's going to be that easy," the 38-year-old, who faced Pacquiao earlier this year in Las Vegas, said.
At age 36, the Filipino boxing champion is by no means old. However, when your means of living is stepping in a ring and physically getting beat up, 36 is considered old. If a fight against Crawford happens in 2016, Pacquiao would be having his wish to fight a worthy opponent in order to give boxing fans one last good show before he hangs his gloves and permanently steps outside the ring.