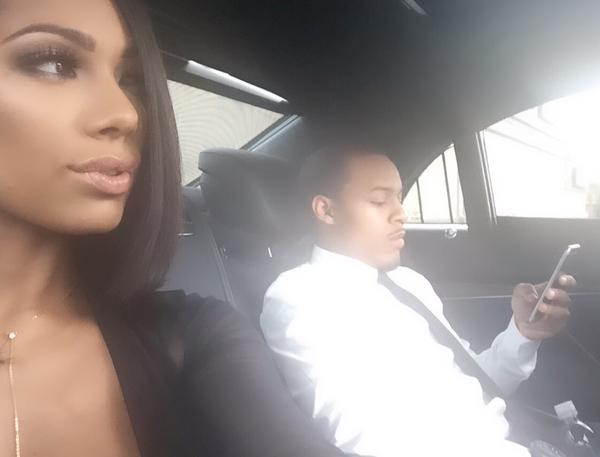 Rapper and actor, Bow Wow just made a huge announcement concerning his music career. On his official Facebook account, the 29-year-old revealed that he is set to work on his next album.
The post reads, "Haven't started YET. I had been recorded music since I was taping 106 and years before just haven't released any of the product. With that said now that I'm done filming season 2 of CSI I will keep my word and give y'all a 10 song EP. No title no date yet."
But what came next caused a commotion especially among his followers.
"This will be MY LAST MUSIC PROJECT OF MY CAREER," he continued.
Bow Wow, who came into the music scene during the turn of the century, was previously known as Lil Bow Wow. He came into prominence with his first smash album "Beware of the Dog" when he was just 13 years old. The EP included the chart topping rap song "Bow Wow (That's My Name)," his collaboration with fellow rapper, Snoop Dogg.
Despite what would be his farewell record, Bow Wow also revealed that his upcoming release would talk about everything that has transpired in his life.
"Everything you wanted to know the rumors the relationships everything i saved the answers for the album. Wait on it…"
Presumably, the "CSI: Cyber" mainstay will be touching the subject of his personal life which had major developments over the last year. More recently, he was embroiled in a confusing relationship with former fiance Erica Mena.
Speaking of Mena, Enstarz reported that she might be rekindling her romance with another former lover of hers, Cyn Santana.
The two's latest Twitter conversation went on a more flirty side as Santana tweeted the 28-year-old, "You look amazing." Mena replied almost right away with, "Don't do this to me….yet."
It can be remembered that it wasn't long before Mena jumped on a relationship with Bow Wow after she and Santana broke up, sparking rumors that the rapper may be the cause of the split.