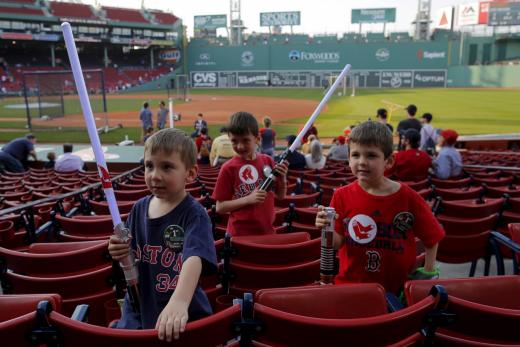 Michael Kopech is young and talented; but he's also wasting precious time with off-field antics that could end his career right before it even picks up. The Boston Red Sox right-hander reportedly broke his right hand after getting into a fight with his roommate. This incident means he's expected to miss several games, but there is no official word from the team if the injury requires surgery.
The latest setback to Kopech's anticipated comeback shouldn't serve the Red Sox well after the 19-year-old was suspended 50 games by the league after testing positive for amphetamine use last season. This year should have been the coming out party for the kid who was picked in the first round of the 2014 MLB Draft right out of high school. In a report from Boston Globe, general manager Mike Hazen is apparently very disappointed by Kopech's latest act. "We're still trying to figure out what the medical is going to be… So, more tests to see what we're dealing with," he said with an obvious tone of displeasure.
The same report revealed that Kopech used the 50-game suspension as a time to improve his delivery, in the process saying that he has made substantial strides in becoming a much better pitcher.
The Boston Herald quoted Hazen as calling the injury as a "small fracture" and that the results of the additional tests will be the basis for the team's response. So there really are more uncertainties at this point and the only sure thing is that Kopech once again found himself in a serious situation. History tells people that in any kind of professional sporting industry, there is very little tolerance for athletes who can't seem to behave professionally and control themselves.
The team also did not go into detail or even mention who the roommate was, though Hazen admitted that the other party did not get injured.