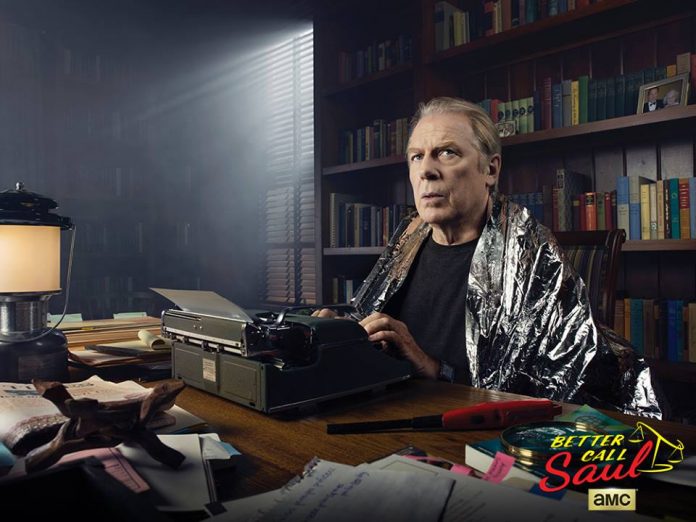 The unideal but very realistic dynamic between brothers Jimmy (Bob Odenkirk) and Chuck (Michael McKean) has been one of the most interesting relationships in "Better Call Saul." And with season 2 giving viewers a closer look at how the falling out between the brothers may have been caused by Chuck's jealousy over Jimmy, their association will only take a more compelling turn come the third installment.
"His duplicity has been manifested all through the series. But, the very specific pain at the center of it, which has a lot to do with one simple fact, which is, 'I made my mom proud, but Jimmy made her laugh,'" McKean explained of his character to Glenn Whip of The Los Angeles Times.
The ongoing subtle sibling rivalry between them hit an all-time high so far, when Chuck has once again taken advantage of Jimmy's willingness to make amends with him. In season 2's finale, the older McGill lured his younger brother to let his guard down, which he eventually did. Born from Jimmy's goal to keep Chuck continue practicing law, he confessed a series of crimes he committed including tampering with documents and bribing the cop store clerk in the hopes that it will motivate him. Unfortunately, what he did not know was that Chuck had been secretly recording their conversation. As of now, not much is known about what he plans to do with Jimmy's admission, but there is a high chance that it will be for no good.
Despite his menacing ways and the ruthless behavior towards Jimmy, McKean comes to the aid of his character explaining that there might be some sense in his actions.
"We don't really know what it's like to be in Chuck's shoes. We've seen him alone and we've seen that he still suffers. We know it's not something he's doing for [an audience]. It's something legitimate," the 68-year-old actor reasoned. Nevertheless, his involvement with the upcoming events will arguably have an impact on Jimmy and his path to fully embracing his "Breaking Bad" persona Saul Goodman.
Despite the tie-ins and the known endgame at least for Jimmy, McKean proudly talks of the show coming out of the looming shadow of "Breaking Bad." "I really like what we do on the show, and I like that people are moved by it, one way or the other. We didn't give them 'Breaking Bad' part two, we gave them another show from that same beating heart," he said.
"Better Call Saul" will start production sometime this September with an expected small screen premiere by early next year.