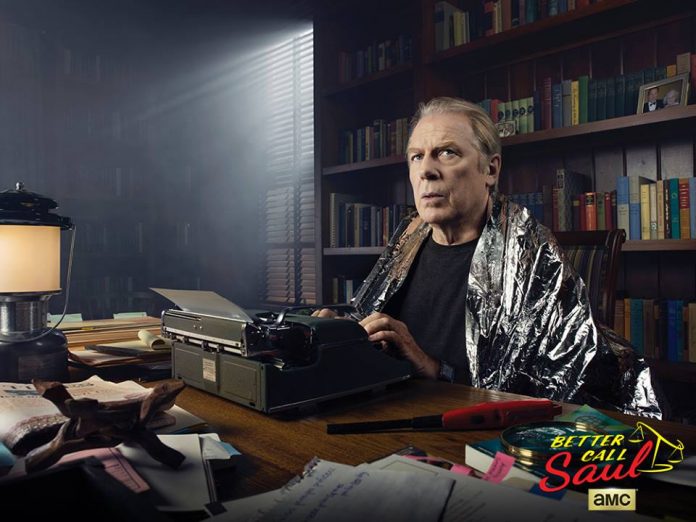 Rumors have it that the much awaited season 3 of AMC's critically acclaimed series "Better Call Saul" will see the feud between brothers, Charles "Chuck" McGill (Michael McKean) and James Morgan "Jimmy" McGill (Bob Odenkirk), being raised a few notches higher.
Viewers have seen that Chuck has never been a supportive older brother to Jimmy, partly due to jealousy stemming from their mother's show of favoritism towards the younger child, which was seemingly proven while she was on her death bed. Following the season 2 finale that saw Chuck misleading his brother to confess on altering the Mesa Verde files, it is predicted that he will do everything that he can to destroy him.
In an interview with Los Angeles Times, McKean mused about his character's thought process, "His duplicity has been manifested all through the series. But, the very specific pain at the center of it, which has a lot to do with one simple fact, which is, 'I made my mom proud, but Jimmy made her laugh,'" the 68-year actor said.
He added that Chuck is aware of the fact that he can manipulate Jimmy using the latter's familial concern for him. With the evidence of Jimmy's admission in his hands, it is possible that he could use it for blackmail and turn his brother's life upside down. However, it remains to be seen if it comes to fruition.
Meanwhile, fans may also see Jimmy's girlfriend Kim Wexler's (Rhea Seehorn) true colors. Reports claim that her backstory and the depth of her attraction to the protagonist may be given focus in the upcoming season. This could lead to viewers to realize that she is not who she appears to be and that she is much more complex.
On a related note, writer Gennifer Hutchison recently dished to Yahoo about the writers' collaborative process, "That's one of the things that's nice about how 'Breaking Bad' was and how 'Better Call Saul' continues to be."
"Vince [Gilligan] and Peter [Gould], really create this collaborative environment in the writers' room where everyone is encouraged to participate. There are some shows where it's very by level [with who] participates," she added.
The network already renewed "Better Call Saul" for season 3 back in March. The 10-episode run is expected to premiere sometime during the early parts of 2017.