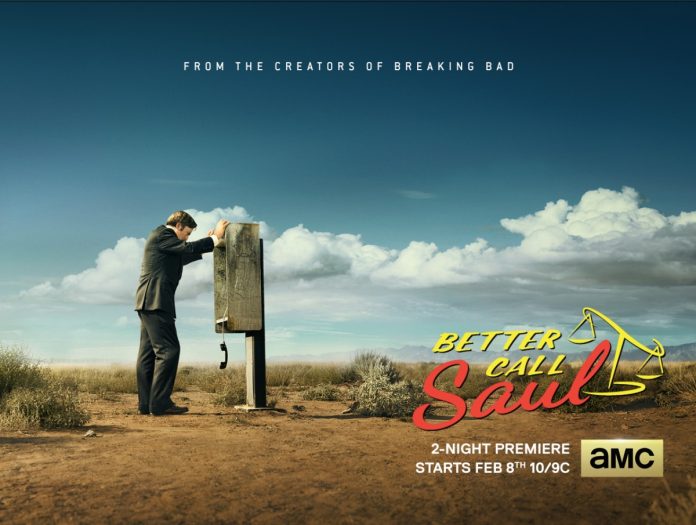 The first season of the Breaking Bad spin-off prequel, Better Call Saul, has been getting positive feedback both from fans and critics. As it successfully wraps up with a highly anticipated finale, executive producer Peter Gould revealed that the writing of the story has been completed for over half of the season two episodes.
According to a report by Deadline, executive producer Vince Gilligan also shared that deciding to have a spin-off from a highly acclaimed show was not an easy process.
"In the case of Saul, Peter and I took a great many long walks around the neighborhood of our old Breaking Bad offices in Burbank, and we talked this through in minute detail. 'What are the pitfalls? Is this a good idea?' In the end we felt that it was a new thing and had opportunities for differentiation," he said. In the end, they both decided that keeping the show fresh and making it different from the flagship series will provide them with many possibilities for the main character, Jimmy McGill.
Gilligan said that as a writer, he is still in the process of discovery on how to develop Jimmy's character. Although he planned to eventually have Gould run the show solely, Gilligan revealed that he was "satisfied creatively" with the first season that he wanted to be as deeply involved with season two.
Jimmy is played by actor Bob Odenkirk who recently won a Critic's Choice Award for his performance on the show. He said in the report that when he first portrayed Jimmy, he looked at it as a blank slate, "All we knew of him was that he was a sleazeball who never quit. But now we know him as a good guy who never quits, a more dimensional person and a more likable cockroach."
In a separate interview with LA Times, he hinted that Jimmy may have some better times in season two, "I think Season 2 will have Jimmy cutting loose a bit, and I'm looking forward to that," he said.
Meanwhile, the showrunners have teased that Breaking Bad's favorite anti-hero Walter White might eventually appear in the show but it will not be soon as they wants all characters to fit the story organically.
"It would be great to see Walter White on Better Call Saul. It would be a shame if the show had its run hopefully a very long run and he never appeared," Gilligan said to New York Daily News.
Season 2 of Better Call Saul returns to AMC in 2016.