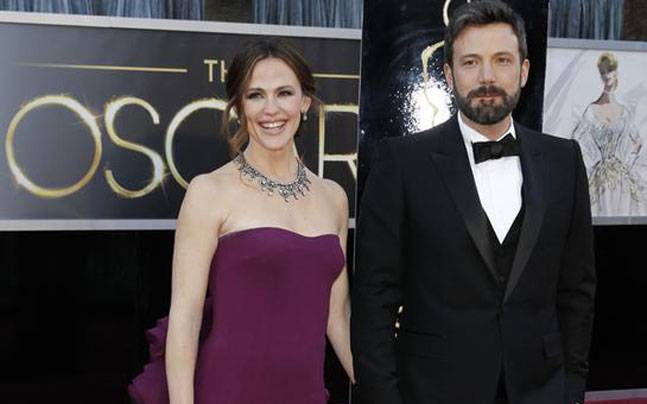 When news broke out that Hollywood couple Ben Affleck and Jennifer Garner are divorcing, everyone became invested in the story as they were married for years. Despite all the allegations on what really is the reason for their split, both Affleck and Garner put up a united front. They were even spotted numerous times together following their decision to divorce.
With his movie, "Batman v. Superman: Dawn of Justice" dropping in less than two weeks, Affleck was interviewed by the The New York Times. During the interview, he talked about Garner's decision to finally break her silence about their divorce.
"She felt like she wanted to discuss it and get it out there and get it over with so she could say, 'Look, I already talked about it I don't want to do it again,'" Affleck told the media outlet in reference to Garner's recent sit down interview with Vanity Fair where she opened up on her marital woes among other things.
He then continued to reveal that there was no control implemented over the matter by adding, "It's fine. She's allowed to talk about it."
In the Vanity Fair article, the 43-year-old actress talked about the last couple of days before her marriage with Affleck finally collapsed.
"I always say, 'When his sun shines on you, you feel it.' But when the sun is shining elsewhere, it's cold. He can cast quite a shadow," Garner was quoted saying.
Over the months since the announcement of their split, allegations of Affleck cheating with his children's babysitter had been rampant as well as his supposed problem with alcohol and gambling.
While some may assume that the camaraderie between the estranged couple may just be for publicity, a source of People Magazine revealed that Affleck "doesn't seem mad about it" even after reading the article adding that for him, everything is fair game. Affleck was singing the same tune during his guesting at the "Ellen" show saying, "We're good friends and we're doing our best and our kids are fabulous and we're working our best for them."
Affleck and Garner have three kids together, Violet, 10, Seraphina, 7 and Samuel, 4.