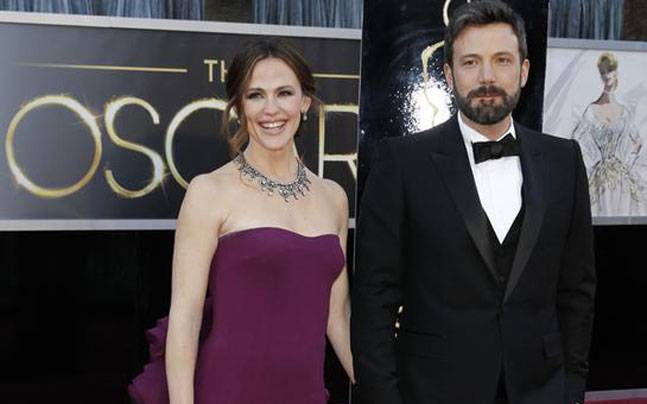 The personal lives of Ben Affleck and Jennifer Garner continue to lure public interest as many rumors surrounding their marriage continue to surface. After reports saying that Affleck's ire was irked upon knowing that Garner sort of confirmed the news of his affair with their kids' nanny, the latest in the rumor mill is that the two are happy together and will continue to live under one roof despite being separated.
Almost a year since they announced their separation, the couple is yet to file for divorce. According to E! News, there have been no divorce documents filed in Los Angeles where the couple lives with their three kids. Ironically, the couple maintain that they are separated but they appear not to be as they continue to share the same abode. Earlier reports have said that the couple agreed to the set-up to give their kids normal and effective parenting.
According to the same report, the current set-up of the couple will continue to be so, and they have no plan of changing it anytime soon.
"They are in a really good place right now… a lot of the dust has settled and they have become accustomed to their new life, which is separate but together in a lot of ways. They continue to make the family their first priority and they have always been on the same page about that," the source allegedly said.
It was in June last year when the couple grabbed headlines after announcing that they have separated. The persistent belief was that Garner caught Affleck having an affair with their kids' nanny, and that led to the falling apart of their 10-year marriage.
However, in her tell-all interview with Vanity Fair, Garner straightened out the facts by saying that she and Affleck had already separated months prior when she heard of the nanny issue, letting the widely-believed culprit for her failed marriage off the hook.
"We had been separated for months before I ever heard about the nanny. She had nothing to do with our decision to divorce," she revealed.
While the Vanity Fair interview was rumored to have not sit well with Affleck, the source told E! News that the couple now sees things in a clearer perspective and just wants to move forward from all the unpleasant circumstances surrounding their marriage.
"… There is a lot of love between them. They don't know exactly what it's going to look like, but for now what they are doing is working for the family… everyone is happy right now," the source said.