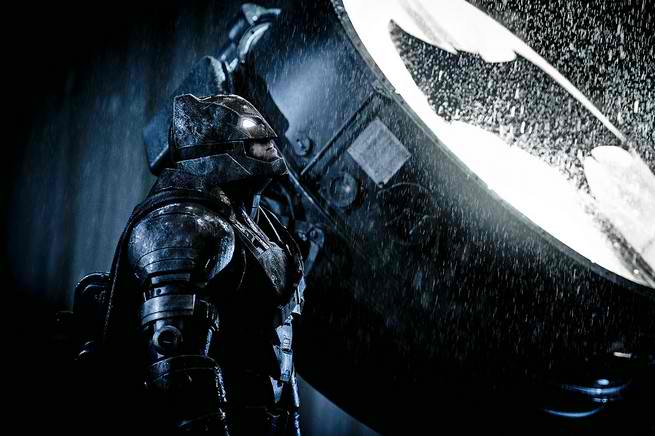 Second film for DC Extended Universe, "Batman v Superman: Dawn of Justice" has an array of star-studded superheroes alongside villains who will be seen together on the big screen for the first time when it releases on March 25, 2016.
Jesse Eisenberg, who will play the conniving Lex Luthor, has shared his thoughts on the production. "The environment on the set is one of respect and intimacy and allows the actors to do what actors do well even in the context of this huge and larger scope," he said.
He added that the way director Zack Snyder shoots his scenes, which involves a lot of dialogues, it felt like he "was on any other kind of intimate movie set."
Praising the geniuses behind the highly-anticipated movie, Eisenberg also mentioned that, "The script is phenomenal. Written by Chris Terrio, who is just brilliant. And Zack Synder is just visually, masterful. And I think everything that's been released and parsed within an inch of its life has been received so well."
Meanwhile, lead actor Henry Cavill who will play Superman answered the burning question of some fans on who he thinks is the right partner for the Man of Steel the Amazonian goddess Wonder Woman or the Daily Planet reporter Lois Lane.
He first voiced out his excitement for the debut of Gal Gadot as the female superhero on the extended universe stating that strong women are not new in the comic book but he is glad that they "are being represented a bit more" in both TV and on film.
"This is a very long discussion because there are a lot of questions to be asked and answered. I mean who is better for a super-powered alien, a human or a goddess? Yes, the goddess can do all the normal things, which we would think are normal in a relationship, and not have any fear of Superman. But you also need to have that baseline of humanity, which Lois provides. And literally keeps his feet on the ground, keeps him down to earth. So that's more of a debate than an answer," he continued.
Batman v Superman: Dawn of Justice also features Ben Affleck as the Caped Crusader, Jason Momoa as Aquaman, Ray Fisher as Cyborg, Amy Adams as Lois Lane and Jeremy Irons as Alfred Pennyworth