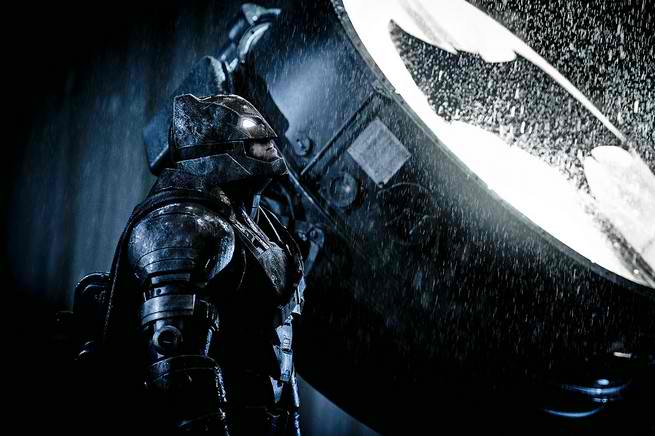 More than 75 years since Bruce Wayne made his debut as Batman in Detective Comics #27 issue, character creator Bob Kane received a star on the Hollywood Walk of Fame last October 21.
As reported by Comic Book Resources, the director of the upcoming and much anticipated Batman v Superman: Dawn of Justice Zack Snyder discussed the legacy of Batman throughout the past 75 years.
"Batman, unlike Superman or Wonder Woman or Flash, is a guy without powers," Snyder said. "He's a man. He's all of us. I think that's it. We all carry around a hero inside of ourselves every day. It's that guy. It's Batman. I thank Bob for that. We all owe him a debt of gratitude. In that hero that we carry around, we realize that the hero is us, because he's just the man. In truth, we are all the Batman."
In an interview following the event, Snyder was asked how he wanted to differentiate his depiction of The Dark Knight, with the superhero being the most adapted for the big screen thus far.
"I definitely wanted an older Batman," he shared. "I wanted a war-weary Batman. That's why, in a lot of ways, Ben was really perfect for me — we kind of aged him a little bit. It worked really great. I'm really excited about the Batman we created."
In other news, a previous report by Heroic Hollywood, claimed two new teasers for the upcoming Batman v Superman movie will air on both Supergirl's premiere episode on CBS, and Gotham on FOX. Both episodes will air on October 26.
The alleged minute-long trailer that will be aired alongside Supergirl will take on a perspective focusing solely on The Man of Steel. As for Gotham, the trailer that will air alongside it on FOX will focus on Batman.
These two teasers will allegedly come together as a new full trailer that will debut on November.
Batman v Superman: Dawn of Justice opens in theaters March 25, 2016.