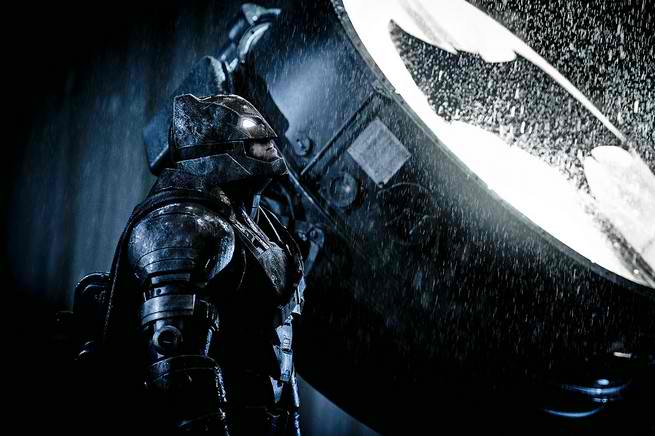 The hype just keeps on coming for the much awaited clash of two of the most iconic characters in comic book history– Batman and Superman in DC's latest offering, Batman v Superman: Dawn of Justice.
Just recently, fans have really become excited over three new images released by Warner Bros. Pictures showing Ben Affleck lighting up the Bat signal, Henry Cavill's Superman in the ruins of what looks like the Wayne Manor, and Jesse Eisenberg proud and mighty as Lex Luthor.
Meanwhile, director Zack Snyder's son, Eli Snyder, is rumored to be playing the role of Robin in the upcoming 2016 film. According to rumors, the young Snyder will probably appear in a flashback scene with Jared Leto's The Joker. Rumor also has it that the iteration of Robin that will be portrayed is Jason Todd, the second person to take on the mantle of Robin.
The upcoming film will see Superman and Batman pitted against each other, with Batman bent on revenge against Superman after a building owned by Wayne Industries was brought down during the alien invasion event from Man of Steel.
The upcoming film will also serve as a prequel to the upcoming Justice League movie, with the introduction of Wonder Woman and Aquaman. Gal Gadot and Jason Momoa will be playing the roles of Diana Prince/Wonder Woman and Aquaman, respectively.
The upcoming epic superhero team-up movie is not the only thing that DC will be offering. As part of the previously announced DC Extended Universe road map, a total of ten films is set to hit theatres in the coming years. First off, there's the very much talked about Batman v Superman that hits theatres on March 25 of next year, shortly followed by Suicide Squad on August of the same year. Then comes Wonder Woman and the Justice League movie in 2017. In 2018, the big screen will make way for The Flash and Aquaman. Four years from now, 2019 will see the coming of Shazam and the Justice League Part Two. Finally, the final two films in the current road map will come in 2020–Cyborg and a Green Lantern reboot.