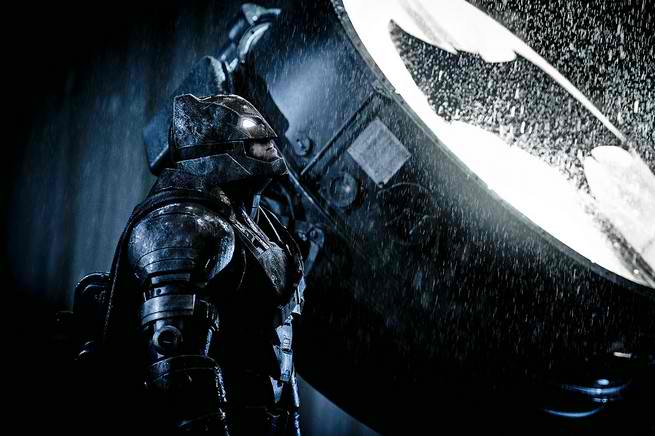 Less than a year before it finally hits theaters, the much awaited "Batman v Superman: Dawn of Justice" is still able to sustain the hype it had around it ever since, with now a possible reveal of the movie synopsis.
A listing from British cinema chain Odeon posted online what seems to be the synopsis for the upcoming superhero film form the DC Extended Universe.
The part read:
"At long last, see Batman and Superman square off against each other in 'Batman V Superman: Dawn Of Justice', an epic superhero showdown which will change both their lives forever.
Clark Kent doesn't trust Gotham's mysterious masked vigilante. Bruce Wayne doesn't trust the alien who nearly destroyed Metropolis. And Lex Luthor, who hates Superman more than anyone, is manipulating both of them for his own twisted ends.
Choose your side: the Man of Steel or the Dark Knight? Learn the answer to the age-old questionwho would win?in 'Batman V Superman: Dawn Of Justice'."
It is unclear if the alleged synopsis is the official synopsis coming from Warner bros. Entertainment, or something that the cinema chain had wrote themselves as part of promoting the film that they will be showingas most cinemas do write a short "teaser" for some films they are showing.
The upcoming epic superhero team-up movie is not the only thing that DC will be offering. As part of the previously announced DC Extended Universe road map, a total of ten films is set to hit theatres in the coming years.
First off, there's the very much talked about Batman v Superman that hits theatres on March 25 of next year, shortly followed by Suicide Squad on August of the same year. Then comes Wonder Woman and the Justice League movie in 2017.
In 2018, the big screen will make way for The Flash and Aquaman. Four years from now, 2019 will see the coming of Shazam and the Justice League Part Two. Finally, the final two films in the current road map will come in 2020–Cyborg and a Green Lantern reboot.