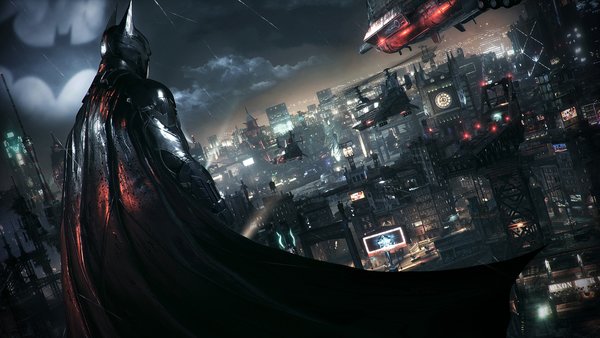 New information about the upcoming game bundle version of the "Batman: Arkham" series recently surfaced online, with confirmation that the collection will be released on June 10.
It was barely a month ago when a GameStop employee sent Eurogamer an email containing pictures that featured details about the unannounced "Batman: Arkham" collection. Based on the picture, the anthology will include high definition (HD) versions of the first two of Rocksteady's games in the series: the original "Batman: Arkham Asylum" and the sequel "Batman: Arkham City."
The prequel "Batman: Arkham Origins" was not listed most likely because it was made by a different studio, Warner Bros. Games Montreal.
The Pan European Game Information (PEGI) listed "Batman: Return to Arkham – Batman: Arkham Asylum" the following day. PEGI's listing provided a release date of April 19, although that was actually just when pre-orders became available.
A few weeks later, even more leaks about the "Batman: Return to Arkham" bundle came out, this time in the form of a photo of an Italian magazine.
The picture, posted on Imgur, showed a full two-page spread by the magazine providing the full details of the "Batman: Return to Arkham" collection.
A rough translation provided with the post read, "Available from 10 June 'Batman: Return To Arkham' it includes the securities critically acclaimed 'Batman: Arkham Asyulum' and 'Batman: Arkham City' updated and enhanced graphics for Playstation 4 and Xbox One the complete version include all DLC and additional content previously issued."
Around the same time the magazine picture leaked online, GameStop Italy reportedly also listed the bundle collection on its website. Translated, the description provided with the listing read, "The saga of 'Batman: Arkham' has officially ended, but this does not mean that he has not something to do for gamers.The almost complete saga, returns in a remastered version for the PlayStation 4 and Xbox One."
GameStop Italy seemingly has since removed the listing.