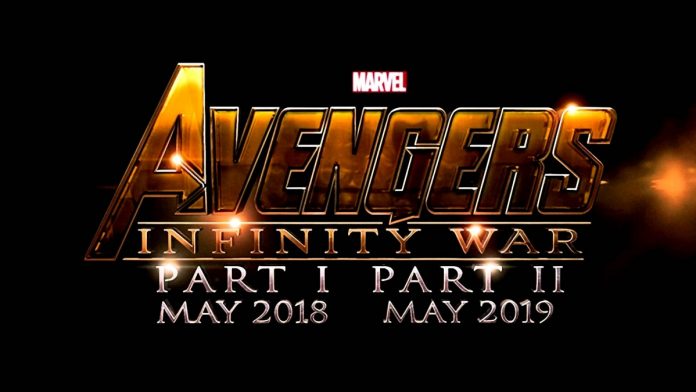 After every film in the Marvel Cinematic Universe, from the 2008 film Iron Man to the 2012 record-breaking Avengers, everything will eventually lead to one final battle to save the world, which fans will finally get to see in Avengers: Infinity War.
The third instalment in the Avengers trilogy will be divided into two parts, Infinity War Part I and Part II. With Age of Ultron over, what can fans expect from the movie that is set to conclude Marvel's Phase Three (at least beofre Inhumans)?
'Guardians' may be helping out Earth's Mightiest Heroes
Following the success of Guardians of The Galaxy, it has been long hinted and rumored that the StarLord's (Chris Pratt) ragtag team of intergalactic warriors could very well be making an appearance in Infinity War. Recently, in an interview with GQ Magazine, actor Pratt once again hinted on the possibility of Guardians in another MCU movie.
"I'm tied to doing three more or five more, 'Guardians of the Galaxy' or whatever it is," Pratt said. "You know, two more 'Guardians' plus another couple." This might mean that StarLord is committed to two or more sequels, plus other appearances in other Marvel projects, as the magazine reported.
Further giving point to the crossover speculation is the report that Drax The Destoryer (Dave Bautista) is already set to appear in Infinity War. According to a report on PW Mania, the former wrestler is set to have a "significant" role in the upcoming Avengers movie.
StarLord and his tem have previously encountered Thanos, even if not directly, who is also the main villain in Infinity War.
Doctor Strange to appear, too?
In a recent Twitter post by Doctor Strange director Scott Derickson, he showed an image of Doctor Strange facing the character Death. This gave way to speculation and rumors, since in the comics, Doctor Strange eventually defeated Death, who is actually courted by none other than Thanos. If the upcoming movie would take this direction, it might give way to the Sorcerer Supreme joining the Avengers.
'Thor: Ragnarok' to set up events in Infinity War
The third stand alone Thor film, Thor: Ragnarok, is set to be the most influential movie prior to the events of Infinity War. In a report by Ecumenical News, Marvel's Kevin Feige said, "Thor: Ragnarok is a very important movie in phase three. We plan on taking Thor to another level. It picks up where we leave Thor in 'Avengers: Age of Ultron' and impacts everything that comes after."
Spidey to finally join the Avengers?
After lots of rumors and speculations, Spider-Man is finally coming to the MCU. While no word is out yet regarding his MCU debut, it is speculated that he would be making an appearance in Captain America: Civil War. And if Infinity War were to follow one version of the comics, Spidey might just be the hero at the end of it all. For in an alternate version of the said event, Spider-Man is the one who saved the galaxy by undoing al the damage that Thanos had done.
Avengers: Infinity War Part I hits theaters May 4, 2018. Part II opens May 3, 2019.