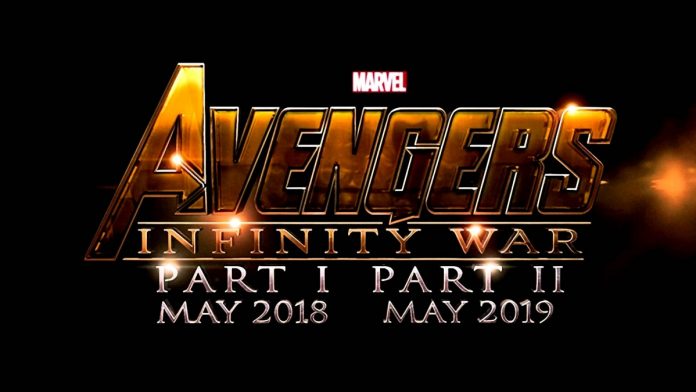 While production for Marvel's "Avengers: Infinity War Part 1" and "Avengers: Infinity War Part 2" isn't scheduled until later this year, actor Josh Brolin is already diving into the Marvel Cinematic Universe and has shared that the initial skeleton for the upcoming movies gave him goose bumps.
It is safe to assume that the final screenplay for the upcoming two-part "Avengers: Infinity War" is still very much in development with writers Christopher Markus and Stephen McFeely. The two have been open about just being in the early stages of honing a tight story for the culminating movies, especially after just finishing "Captain America: Civil War." Despite this, Brolin has already been introduced to the overall story of the project which he talked about during his sit down with Moviefone.
"I sat at a table and I listened to the story from beginning to end, which was … you know, sometimes you go around and you go, 'Oh, it's a great movie. Or this is a great experience,' and you kind of know that it's not. This is the opposite," the actor started.
"These Avengers stories all come down to this conclusion, and that's our involvement. …Basically, my character against everybody. And it's really fun what they've chosen to do with the story. I think it's brilliant, personally. I was blown away, and had goose pimples pretty much 50 percent of the time that I was listening to what was going on, and pretty amazed that I'm going to be involved in it. So it's a big thing that's coming up."
Brolin will be the embodiment of ultimate danger in the Marvel Cinematic Universe and will have all the notable heroes working with each other to defeat him. His introduction will also elevate the battle from the grounds of the Earth to the cosmos, which will tie in with other movies like "Guardians of the Galaxy. "
Marvel is keeping the specifics of the movie tightly under wraps and with the looming retitling of the movies, it makes it much more difficult to pinpoint the specific storyline that they will tackle. However, basing on the end credits for "Avengers: Age of Ultron," it seems like it will be the race against Thanos to possess the Infinity Gems.
The Russos, Joe and Anthony, are tapped once again to direct both movies. Moreover, the core cast of Avengers including Robert Downey Jr.'s Iron Man, Chris Evans' Captain America, Chris Hemsworth's Thor, Mark Ruffalo's Hulk, Scarlett Johansson's Black Widow and Jeremy Renner's Hawkeye are all expected to be back in action together with the other newly introduced superheroes.
"Avengers: Infinity War Part 1" will hit theaters on May 4, 2018 and "Avengers: Infinity War Part 2" will arrive at theaters the following year on May 3, 2019.