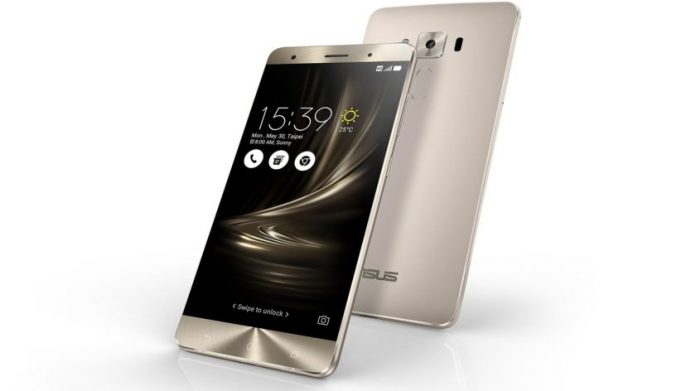 ASUS appears to ramping up their mobile phone offerings as the supposed Zenfone 3 ZE520KL is claimed to be next in the pipeline in terms of releases.
The Zenfone 3's rumored arrival follows the debut of Zenfone 3 Deluxe and Zenfone 3 Ultra just recently. Interestingly, however, the variant with the model number ZE520KL is said to be more of a mid-range phone, which is a different spin from the current Zenfone 3 product roster. Despite having a more affordable price tag, that does not mean that the Taiwanese company cut corners on the forthcoming device. In fact, it is said to be sporting some impressive specs which will not have buyers hurt their bank accounts.
Under the hood, the Zenfone 3 will be powered by an octa-core 2 GHz Cortex-A53 processor coupled with 3 GB of random access memory (RAM), as well as the Adreno 506 graphics processing unit (GPU). This makes running high-powered applications or high-definition graphics an easy task for the smartphone. A Qualcomm Snapdragon 625 chipset will also be outfitted. The aforementioned device will run on the Android Marshmallow 6.0 operating system (OS).
Its impressive specs will run through its exteriors with a supposed metal body finish which will highlight its sleek and slim design. The display is further enhanced by a Gorilla Glass 3 panel. Aside from being aesthetically pleasing, the outside makeup of the phone also makes it almost impossible to destroy. Buyers can choose among three color variants: Sapphire Black, Moonlight White and Shimmer Gold.
A 5.2-inch touchscreen display, equipped with a fingerprint sensor for more security, was also incorporated. Camera-wise, its rear snapper is at 16 megapixels while its selfie taker is at 8 megapixels, which gives users the opportunity to capture high quality photos whichever camera they decide to use. It is also well equipped with phase detection autofocus, optical image stabilization, and dual-LED flash camera features that are usually found in high-end smartphones.
While the phone is a good buy overall, its main drawback would be its rather small battery with a capacity of only 2,600 mAh.
No official word from ASUS yet with regard to the specifics, as well as the release date for the Zenfone 3 ZE520KL