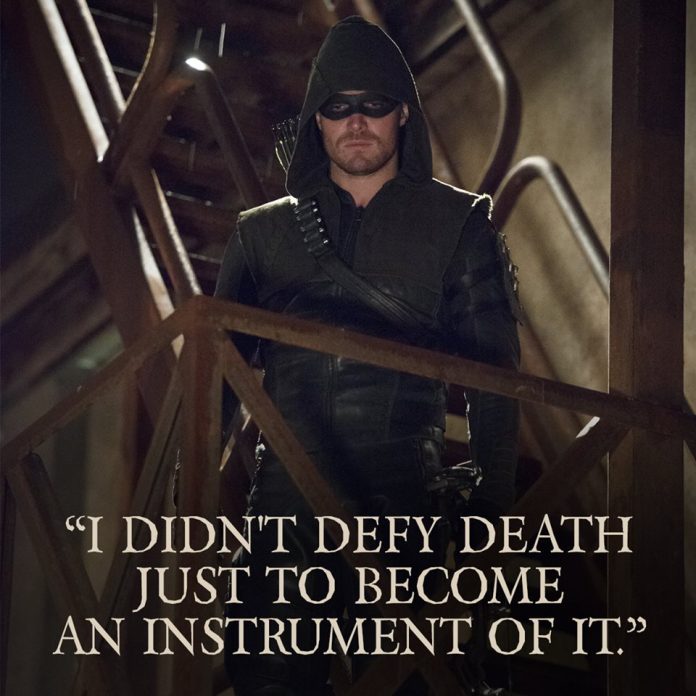 Stephen Amell shared what he wants to see in the fourth season of The CW's superhero drama "Arrow."
In a recent interview with Entertainment Weekly, the actor who portrays the titular role revealed that he would like to see the show go back to its roots, "When we started 'Arrow', we were the superpower-less superhero show. Because of our success and because of opportunities that The CW has had, we've had to break away from that original modus operandi a little bit."
He explained that the shift happened when they were introducing Barry Allen (Grant Gustin) in "The Flash" and shepherded some of the "DC's Legends of Tomorrow" characters into their own series.
He also pointed out that even though "Supergirl" is joining the ranks of DC Comics adaptations, "There's no new person or new show to introduce this year, and I think as a result of that, we need to get back to focusing on some of the core elements that used to define 'Arrow.' To me, that's hand-to-hand combat, no superpowers, and dealing with the job of cleaning up Star City."
Meanwhile, talking to host Larry King, Amell also addressed the issues surrounding the viewers seeming divide over the central romance of the narrative.
Since his character Oliver Queen started actively courting Felicity Smoak (Emily Bett Rickards), some of the fans complained that their relationship and "Olicity" storylines overshadow other aspects of the plot when it was dragged out too long. There was also those who ship Oliver and Laurel Lance (Katie Cassidy) instead.
"I think there are sections of the fandom that take to liking a certain character by way of attacking another character. I feel like if you're going on the attack for fictional characters, you're probably not real fans of the show," the actor explained.
"Arrow" season 5 is predicted to air sometime in October with potentially more new members for the team as Echo Kellum joins the cast as a series regular.