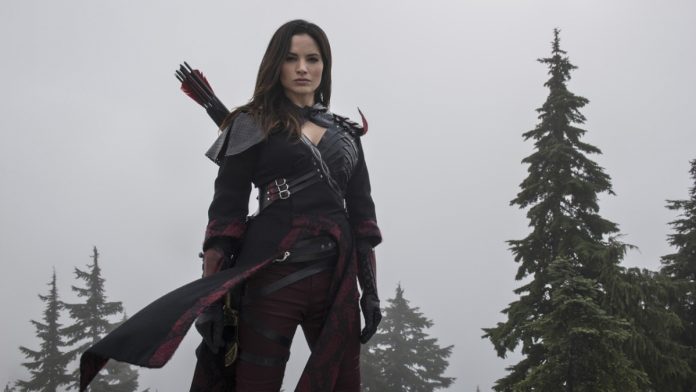 Actress Katrina Law, who plays Nyssa al Ghu in "Arrow", recently said that she believes her character let go of Sara Lance a long time ago and that meeting her once again will only mean to say their formal farewells.
In "Arrow," the return of Sara Lance as a trained fighter was revealed to be due to Nyssa saving her life. Since then, the two have been very much in love with each otherto the point that Nyssa even bargained for Sara's life in front of her father, the late Ra's al Ghul, then played by Matt Nable.
However, with the turn of events, Sara got killed and eventually resurrected from the dead using the powers of the Lazarus Pit. Knowing so much about the powersas well as the adverse evil effects of the power of the PitNyssa apparently came to terms that while Sara may live, she will never be the same Sara she once loved.
In a recent interview with ComicBook.com, actress Katrina Law talked about how Nyssa might deal with the concept of once again meeting Sara, and knowing that she had not been actually the lost and savage person she thought she would remain to be. According to the actress, it's very unlikely that Nyssa would want to reconnect with Sara anymore.
"I think before Sara was resurrected form the Lazarus Pit, Nyssa found it in her heart to let go of her," Law said. "Once she was resurrected from the Pit, knowing what the Pit had done to her father over the years, and then seeing the feral animal that Sara was when she jumped out of the Pit, I think Nyssa knows that the person she loved is gone."
Even if Sara is currently out in "time," Law thinks that should the two women ever meet again, it would be only to say their goodbyes.
"I think she would love to reconnect with her," she continued. "But almost more to say goodbye because this isn't going to be the same person and they can't pick up where they left off."
Catch "Arrow" every Wednesdays on The CW.