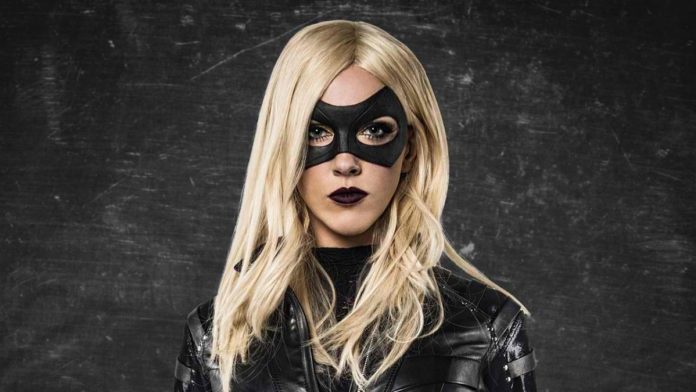 The character of Dinah Laurel Lance in the hit series "Arrow" can be considered as one of the most developed characters in the show so far. Starting out as a bitter ex-girlfriend of Oliver Queen, Laurel was first introduced as a lawyer, unlike her comic book counterpart, the Black Canary. She later on succumbed to addiction, recovered, and then took the mantle of the Black Canary following the death of sister Sara Lance. She was then trained as a fighter by Nyssa al Ghul and now fights alongside Team Arrow.
In a recent interview with ComicBook.com, actress Katie Cassidy, who plays the role of Laurel Lance, answered fans' questions about her character in the show. Fans took to Twitter their questions, which the actress answered in return.
"Absolutely," the actress answered, when asked if fans would be seeing her train with Oliver sometime around this season. "You will have a chance to see Laurel and Oliver training together, and I hope that there will be more."
She also confirmed that fans will see her as a lawyer againconsidering that most of her screen time now is as the Black Canary of Team Arrow.
Cassidy was also asked to give some sort of a teaser for the future of Laurel Lance in the series
"Well, the thing that I thought was so great about this year, and continue to do so, is that we see Laurel a lot stronger, and along with fighting when she goes out there as the Black Canary, we see her more polished, we see her more professional," the actress said, talking about Laurel's future. "She's in training, and fighting."
Cassidy also said that Laurel would be getting stronger and stronger emotionally, becoming more of a role model of a strong woman in Team Arrow as well, that she will slowly become more of a "backbone" to more characters as the show goes on.
"I think you'll see someone come along who you don't necessarily expect Laurel to embrace, and she does," she added, delivering a final teaser. "Having said that, that's all I can tell you."
Catch more of Laurel on "Arrow," Wednesdays on The CW.