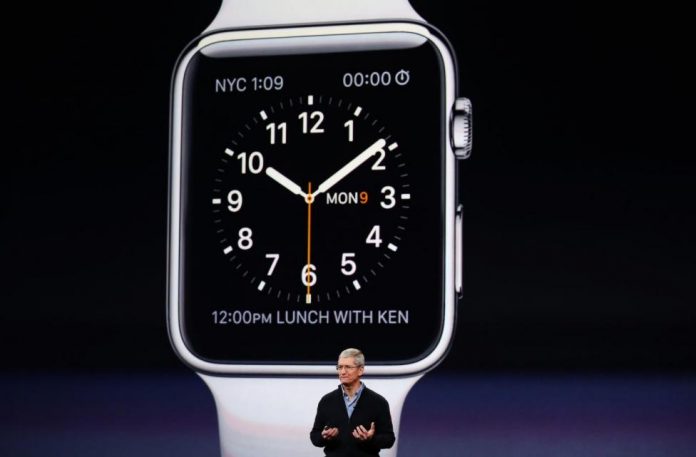 Several reports about the upcoming model of the Apple Watch have been circulating the web.
Since the release of the Apple Watch, Apple has become one of the market leaders in the smartwatch sector. As such, there is a lot of anticipation regarding Apple's new addition to their wearable technology. It has been more than a year since the release of the original Apple Watch and many are curious to see what company has in store for the second generation Apple Watch. Many believe that the new model of the Apple Watch will launch sometime this year.
Recent reports have indicated that the smartwatch will boast of a new aesthetic feature. According to Apple analyst Brian White, the upcoming device will be 20 to 40 percent thinner than the previous model.
There are also rumors that the new Apple Watch 2 will feature a bass system that will allow users to feel music through the device. Another feature that is expected of the Apple Watch 2 is 4G capability. This addition will bring more advantages to the device, as it will be able to connect online without having to be tethered to an iPhone. This rumored feature could possibly revolutionize the smartwatch industry since other companies have yet to offer wireless connectivity.
However, this could have a negative impact on the battery life of the Apple Watch 2. Battery life was one of the complaints faced by the original Apple Watch. Given that the new features of the new smartwatch could use up more power, Apple is expected to equip the second generation watch with a bigger battery.
Apple has yet to disclose official information about the new smartwatch. However, some believe that the Apple Watch 2 will be revealed during the upcoming Worldwide Developers Conference set to take place from June 13 to 17. It is also expected to be available to consumers by September.