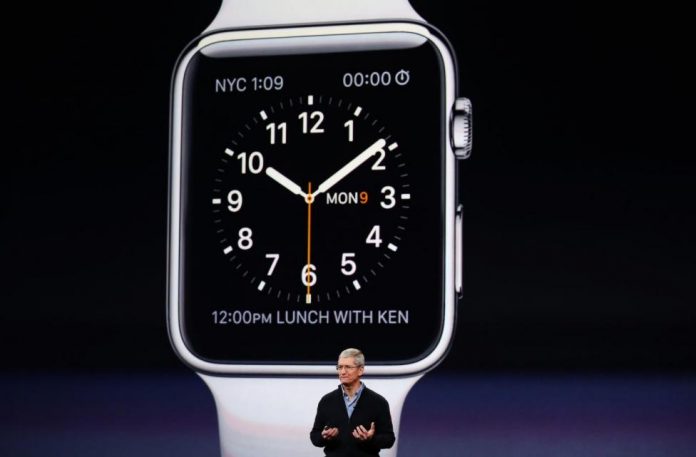 The latest rumors suggest that the upcoming and long rumored Apple Watch 2 smartwatch, the successor to the first Apple Watch, would come in with a new set of features that would further expand its capability as a fitness tracker, among other things. Also, a new rumor talking about the upcoming iPhone 7 series pointed to a possible new color variant in order for the smartphone to better match the color of the Apple Watch.
In a new report by 9to5Mac, it was said that the next generation of the Apple smartwatch the rumored Apple Watch 2 would have support for Global Positioning System (GPS) functionality. Having GPS built-in would make the upcoming smartwatch from the Cupertino-based company be able to do accurate workout logs without the need to be connected to an iPhone anymore.
Additionally, the Apple Watch 2 was also tipped to be coming in with the ability to track the swimming activities of the users, which could also be a hint that the device would also sport some kind of waterproof capability which would allow it to withstand the water pressure from swimming.
In the past, the iPhone 7 was rumored to be coming in a new "Deep Blue" color variant, which would eventually replace the traditional Space Grey color of the device. However, a new source claims that the iPhone 7's new color variant will not be the rumored "Deep Blue" one. Instead, it would be something that is being called as the "Space Black" color variant.
Releasing the new iPhone 7 series with this new color variant, the source said, was allegedly decided on by Apple with the intention of having the new iPhone 7 look more paired with the Apple Watch, as having the "Space Black" would make the iPhone 7 sport the same color as the Apple Watch device.