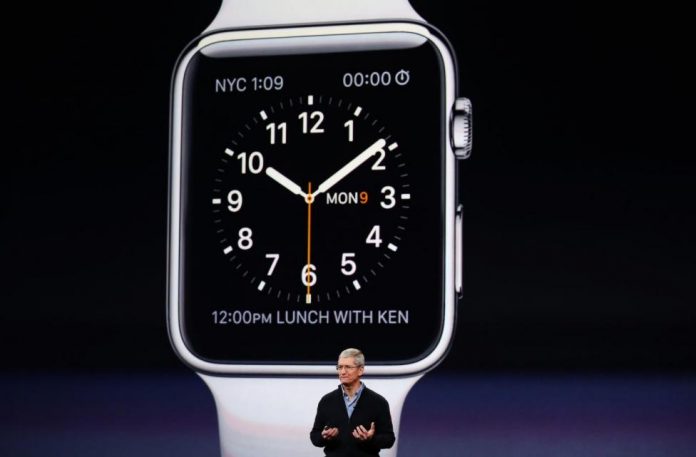 The forthcoming Apple Watch 2 continues to gain more interest from tech buffs and casual buyers alike with purported brand-new features that will be unique to the new wearable device.
It is not like Apple is the only one tapping into the smartwatch market, but given the branding that it has and the reputation of the company to deliver every time, consumers are especially excited about the Apple Watch 2. This is despite the fact that the Cupertino-based company has continued to dodge questions with regard to the device. While it may turn off some of the buyers who are running out of patience waiting, it has instead fueled more motivation to scour for possible features of the next generation gadget.
Rumors are still persistent that the Apple Watch 2 will somehow be finally launched in September together with the new iteration of iPhone.
Looking into patterns and trends, there is really not much to read into given that the Apple Watch 2 is already a couple of months late should the tech giant want to release it a year after its predecessor. The original iteration of the gadget was launched back in April 2015 so some fans may argue that the follow-up is already long overdue. Regardless, the Apple Watch continues to do well in terms of sales. In fact, according to figures by Swiss Bank UBS, it sold around 1.7 million units last quarter which boasts of an increase in sales of about 100,000 smartwatches. Going into this current period, the association is forecasting for the sales to reach two million, which will effectively make this year's sales total at around 10 million units.
The impressive staying power of the Apple Watch may be an indication of greater things to come in the product family. As the company continues to develop the product, rumored to have FaceTime capabilities and additional app features that will make it more independent of its iPhone partner, fans may realize that it is totally worth the wait.