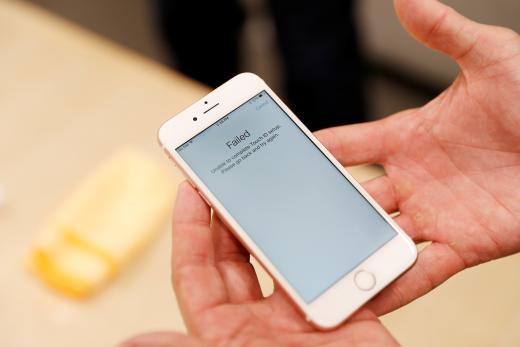 Apple is working on a fix for a recently discovered bug that causes iPhones to crash when it tries to display a specific letter from the South Indian language Telugu.
The bug causes applications, like Gmail, Instagram, and WhatsApp, to crash if they display a message or post that contains the specific letter. In order to get the app working again, users will have to uninstall it and reinstall it from scratch.
If the character shows up in a notification card or banner, Apple devices, including iPhones, iPads, Apple Watches, TVs, and desktops, could go into a bootloop, where the device will keep on restarting without fully booting up.
The character comes from the Telugu language, a dialect spoken by 70 million people in Southern India.
The bug has been abused by various individuals on the internet, who have weaponized the Unicode-based bug. The perpetrators spread messages that contain the specific Telugu character, with results ranging from annoying app crashes to rendering dives unusable.
Many Twitter users have been retweeting posts that include the symbol, with messages like "read this to log off instantly" and "retweet this to crash anyone using an Apple device."
One user also used the character as his Uber handle, causing the apps of the Uber drivers he books to crash.
Apple has said the problem has been addressed in some beta versions of the iOS 11 mobile operating system, and a fix will be officially rolled out across its product line as soon as possible.
The upcoming iOS 11.3 update will provide a fix for the problem, as well as several new features including a new battery health menu. However, the major update is not scheduled to arrive until the spring.
Apple will most likely release an intermediary update that will be released specifically to address the growing problem. Meanwhile, the bug will also be addressed with beta versions of Apple's other operating system, including macOS, tvOS, and watchOS.