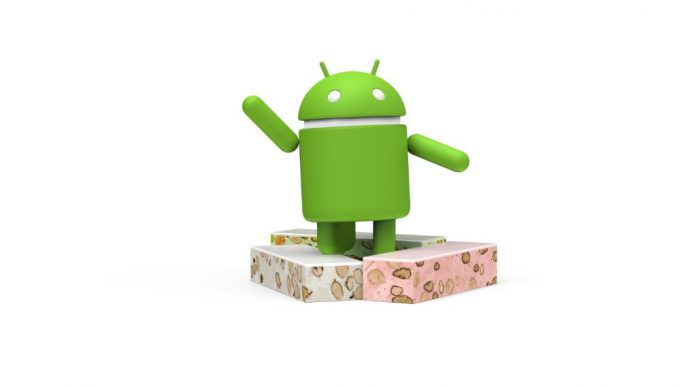 Google has finally revealed the official confectionery name for the upcoming new version of its open-source operating system, the Android OS. Previously known only as the new Android N, Google has unveiled the new name as Android Nougat which would represent the Android OS version 7.0.
Google, for quite some time now, has had the tradition of putting up a statue that would unveil every new version of the Android OS. In the most recent release, the Android statue was laden with a marshmallow, as the most recent version was called as the Android Marshmallow and was version 6.0. This time, Google had once again put up a new statue showcasing the Android 7.0 Nougat OS. The statue featured the iconic Android mascot with bars of nougat beneath it.
The name Nougat was part of the countless number of names suggested by the public, as Google had taken the chance to let the fans and users of the Android OS decide on what they would want the new Android version to be called as. There had also been rumors and speculations as to what the new version of the software would be branded as.
In their launch video, Google had cited these suggestions as a major contributing factor in them naming the new software as Nougat. Other suggested names for the software included Nutella, New York Cheesecake, Neapolitan ice cream, Nectar, Nuts, Nachos, Napoleon, Namik, and many more.
The new Android Nougat is currently on its fourth stage of the developer preview. The new software is expected to have a full public release sometime around fall this year.
Some of the features that are expected to come to Android Nougat include the new home button that now allegedly features a colored outline and performs some kind of animation when given a hard press and then opens Google Now on Tap afterwards.
Various smartphone developers are now expected to announce their plans to have Android Nougat on their devices sooner or later.